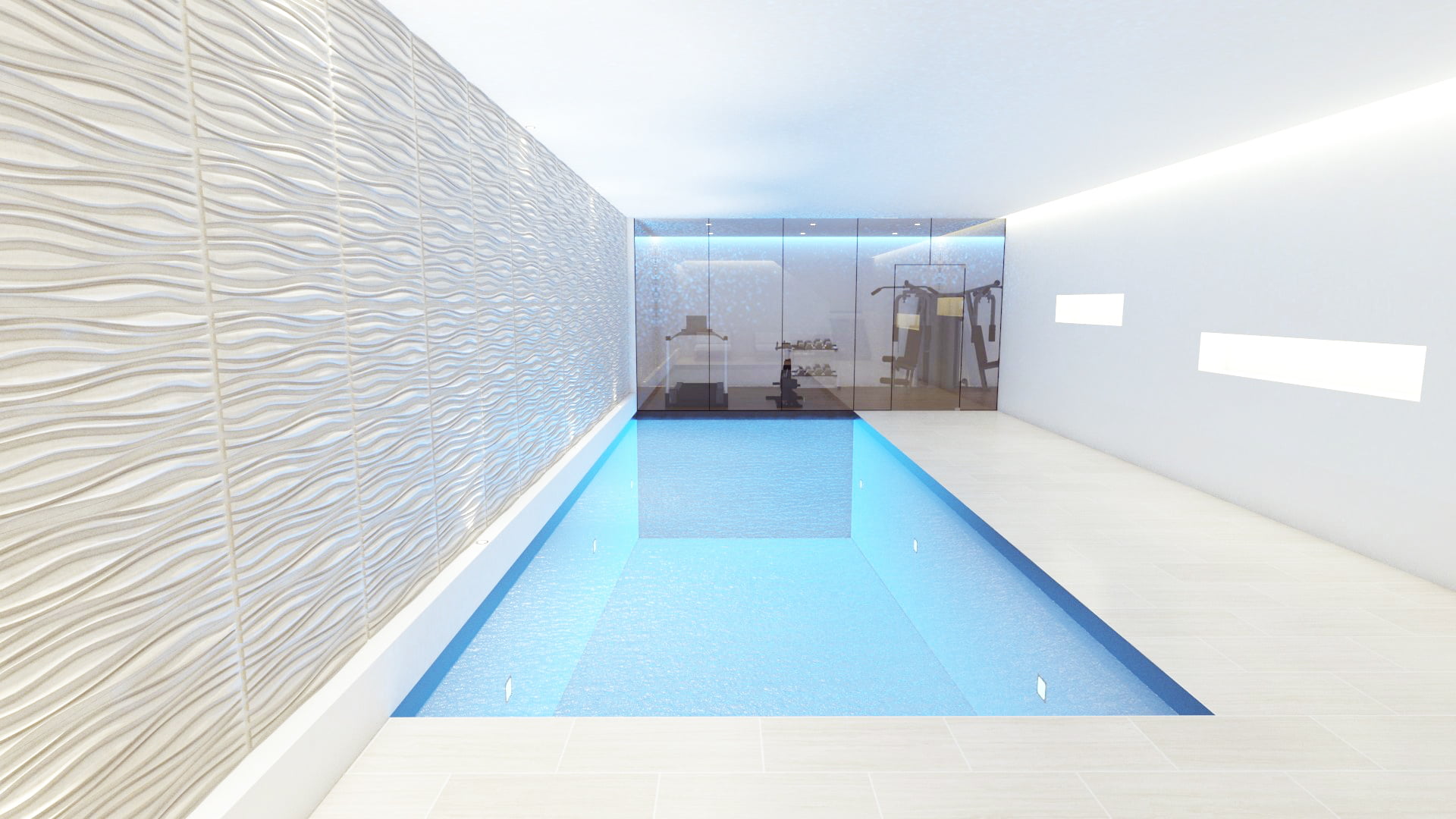 Indoor Basement Swimming Pools, Spas & Steam Rooms
Basement swimming pools, steam rooms and spas are now an established feature of London's prime property market. They allow families and guests to enjoy luxurious leisure facilities in private, while keeping the character and charm of a period home at the original upper levels. Some clients are reticent to install a home swimming pool due to concerns over the amount of energy it takes to run, but these issues have been widely overcome by pool technologists.
OLBC have successfully integrated basement swimming pools with a range of advanced control equipment to produce an environmentally friendly pool. Combined with the advances in purification technology, a virtually chlorine-free pool is now possible, achieving crystal clear water that is soft and wonderful to swim in every day. Home spas and steam rooms are also becoming easier to specify and install, with complete integrated packages becoming widely available.