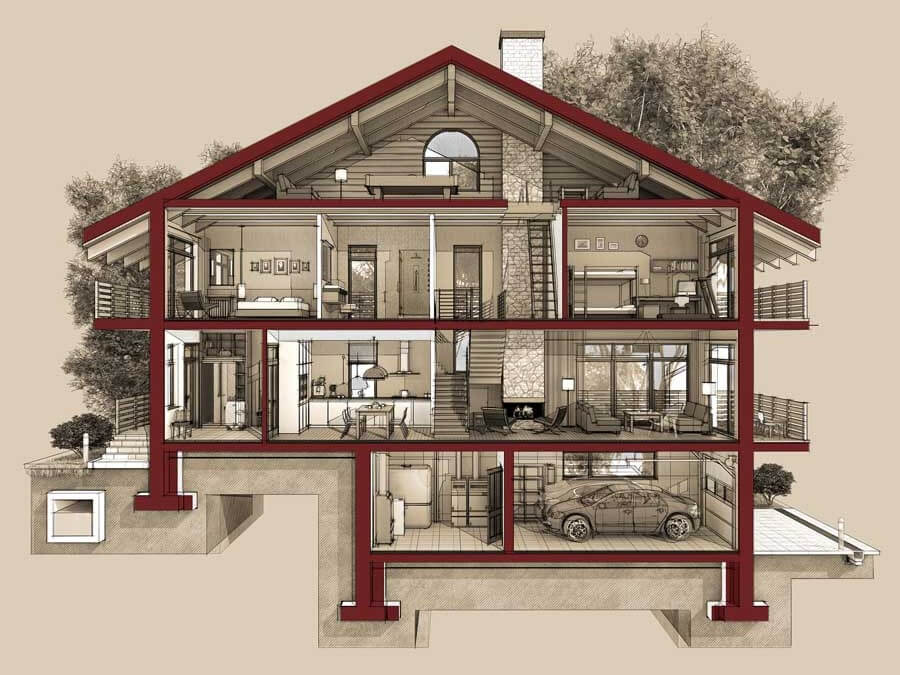 Extensive Basement Design Planned For £35m Surrey Mansion
Innovative basement designs in London are becoming increasingly popular, with homeowners keen to add value to their properties through highly crafted extensions and renovations.
This trend also appears to be spreading to the surrounding areas, following news that a proposed £35 million mansion project in Surrey will include a sprawling basement complex with multiple amenities.
According to the Western Daily Press, the house will be built on a £10 million plot of land on Sandylanes Park, Wick Lane. The unassuming country road is just seven miles from Heathrow Airport's Terminal 5, and residents can be in the centre of London quicker than if they travelled from The Bishops Avenue.
Around £20 million will be spent on constructing the home, which will have seven bedrooms, seven bathrooms, a large swimming pool, a six-bay underground car park and a leisure and media complex.
The basement is set to include two guest bedroom suites, access to the car park and staff accommodation for a chauffeur and gardener. There will also be a wine cellar, a games room and a gun room.
Alex Newall, managing director of real estate agent Hanover Private Office, said Wick Lane is the most expensive place to live outside London. In fact, he stated the road could be considered the Kensington Palace Gardens of the countryside.
He added: "One house nearby recently sold for £34 million – and this is a bigger plot.
"On top of the house, you have great views over Windsor Park, the best neighbours and a great location."
Earlier this month, Get Surrey reported that a seven-bedroom mansion on Wick Lane was listed at Savills for nearly £20 million.
---
If you'd like to find out more about basement conversions in London, or have any specific questions regarding planning consents, get in touch with us here at The Oxford & London Building Company.