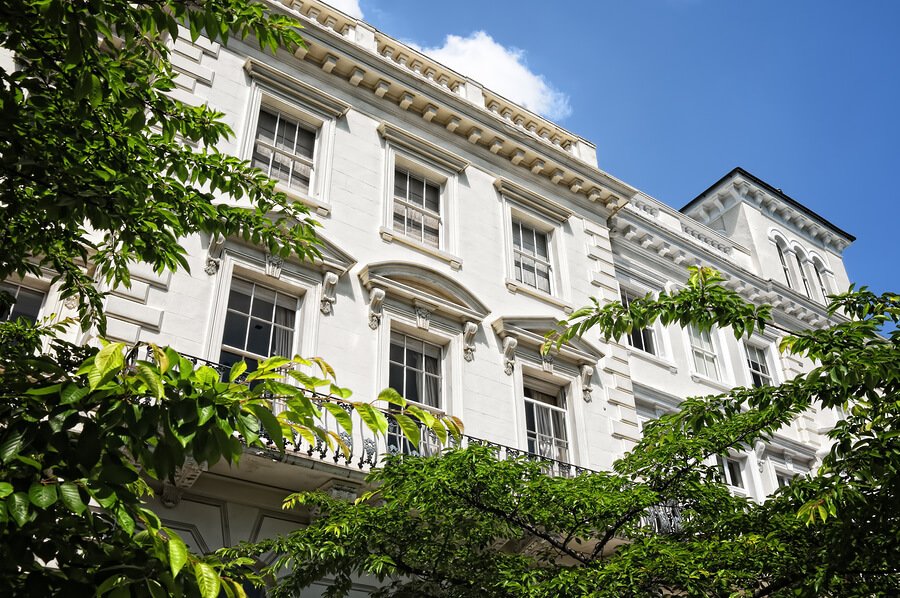 Demolition Work Begins On Famous Striped London House
The property developer who recently hit the headlines because she chose to paint her Kensington townhouse in red and white stripes has this week (April 26th) confirmed that the building is to be demolished – and work has already begun.
Zipporah Lisle-Mainwaring courted controversy in April 2015 when she decided to give the exterior of her multimillion-pound home a facelift, after which she was ordered by the council to get rid of the stripes (a decision she appealed), the London Evening Standard reports.
Now, however, it has emerged that Ms Lisle-Mainwaring's townhouse (currently a disused office) is being torn down in order for it to be transformed into a dream London property – potentially including an indoor basement swimming pool and other luxurious touches.
The mega mansion craze in London is a contentious topic of conversation at the moment, driven by some of the world's wealthiest people moving to the capital. Roman Abramovich, Chelsea football club owner, and Formula 1 heiress Tamara Ecclestone have both recently bought properties on some of the most expensive streets in London, both of which have very large basements.
Abramovich's basement contains six vintage Ferraris and a tennis court, while Ecclestone's is complete with a swimming pool, beauty salon and a dog spa.
---
If you'd like to discuss your own basement conversion in London, please get in touch with us here at The Oxford & London Building Company.