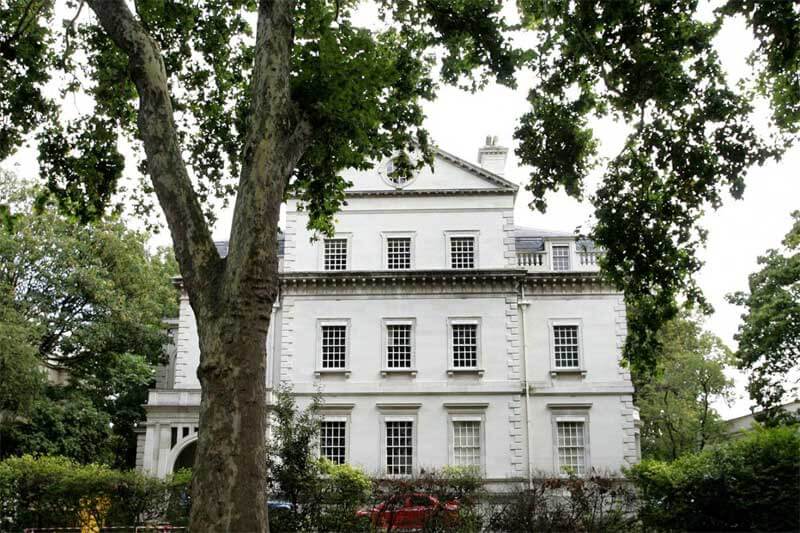 Foxtons Billionaire Scales Back London Basement Conversion Plans
Jon Hunt, the founder of Foxtons estate agents, has spent the past eight years renovating his mansion in Kensington Palace Gardens but has just revealed that plans for his basement conversion in London have been scaled back.
Councils have approved his plans twice, but the proposals led to arguments with some of his neighbours, including French ambassador Sylvie Bermann, the Daily Mail reports. Mr Hunt has resubmitted his plans to the local council, including a scaled-back version of his new basement.
If it's approved, the work will include staff quarters and will mean that the size of his home will reach 51,129 sq/ft – or the equivalent of 55 more typical family homes – making it one of the biggest and most valuable private properties in the capital.
One of Mr Hunt's neighbours launched legal action in 2015 to prevent the work from starting but she lost the hearing and since then has submitted her case to the Court of Appeal. However, Mr Hunt's architects have now said that they do not think the appeal "stands any prospect of successfully altering the robust decision of the High Court".
Other people currently embroiled in basement conversion projects in London include David and Victoria Beckham. It was recently revealed that the couple will be enlarging their wine cellar and creating a media room, with other work ongoing at the property including renovating two bathrooms and turning a third bathroom into a sitting room and extended bedroom.
If you'd like to find out more about planning consents for basement conversions in London boroughs, please get in touch with us here at The Oxford & London Building Company. We have a 100 per cent record for achieving basement consents across the capital and can help you ensure you get the basement you want.