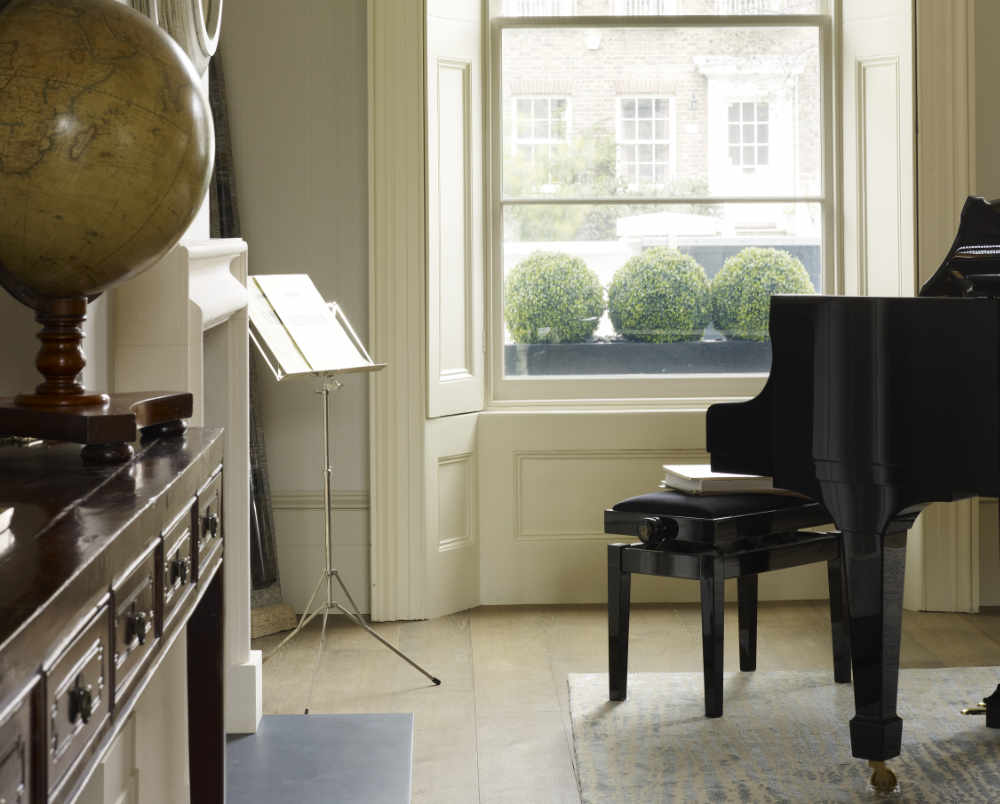 Not Just Bricks and Mortar
OLBC provides architectural and interior design services, reconfiguring and modernising with sensitivity and style to meet the needs of family life
"It's easy to fall in love with a house without knowing exactly how it's going to work for you as a home," says Rosie Caley, design director and heritage specialist.

"Whether figuring out what to do with a recent house purchase, or finally deciding it's time to rework the existing home, most clients have a vision of what it could be, but get rather stuck on what's already there. I can help show them how to reconfigure and plan the space to maximise both practicality and aesthetic"
Rosie has been designing family homes and interiors for private clients in London for over ten years, creating beautiful family homes that deliver on a practical level too.
One of the most commonly feared aspects of taking on a building project is getting the relevant local authority's consent in place. Swathes of conservation areas, listed and locally listed buildings in London add to the complexity, and the rate of refusals for consent to alter gives the strong impression it is a lottery. Rosie doesn't feel that should be the case.
"Applying for planning consent is exciting – it's about working out what is possible and presenting that logically to the planning officer. We have a 100% success rate for obtaining planning consent for our clients because we understand these older buildings, and the planning process, inside out. It's important for architectural alterations and additions to compliment the original building, whether in a period or contemporary style -there are no hard and fast planning rules with heritage buildings, they just need to be well conceived."
Space planning, interior design and heritage conservation are ideal co-specialities for the curious designer. Older buildings with a long history of change and adaptation need thoughtful consideration. But for Rosie interior design is also about delivering individually tailored solutions to families, not delivering a single vision of what a house should look like.
"As a designer, I love working around restrictions and limitations, whether unusual requirements; structural, planning or budgetary limitations – they all challenge you and demand simple, elegant solutions, which often go on to present more opportunities – it's a virtuous circle."
Design is about discovery. Heaven for me is finding out what home is to each family; their routines, and needs, exploring floor plans and finding the solution that unlocks the design of the whole property. Perhaps I'm like the Miss Marple of house design– a spatial sleuth… I'll speak with everyone, go detecting and gathering evidence around the house, eventually unravelling the mystery and revealing the answers!"