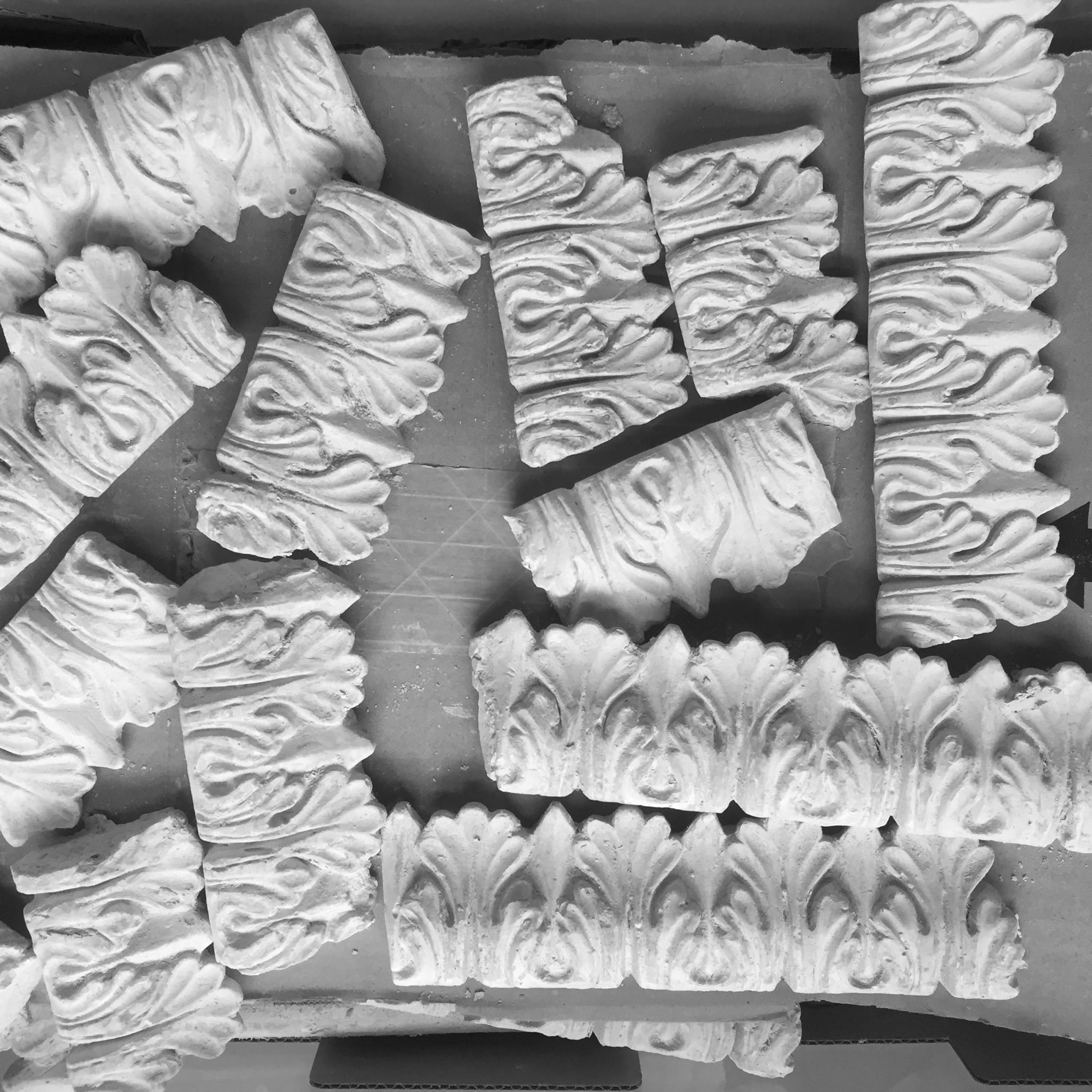 Basement Conversion FAQ

Basement Conversions – design, planning and construction questions
My existing cellar / basement has limited headroom and feels cramped.
Will my new basement conversion make a real difference to the feel of
the space?
We typically design a basement to have at least 2.7 metres of
finished headroom, more than your average typical design and build company
would typically propose. We feel it is important to preserve the
perspective of room size and height from the existing floors above so the
new space doesn't appear confined in comparison. If you have a period
house, it is also likely you will have a step down to the rear part of the
ground floor. We will ensure this step does not continue in the basement
floor, giving you more flexibility with room layout and providing even
more headroom at the front of the property.
Read more in our article on
Basement conversion benefits
I've seen other basement conversions that feel a bit damp and dingy. How
will mine be different?
Waterproofing technology has come on leaps and bounds since the
early cementious tanking systems were used to 'block out' the natural
passage of water. Most modern conversions use a plastic cavity membrane
system that allows the moisture to run uninterrupted behind the membrane
into a sump beneath the floor, which is then pumped away into the drainage
system. This means that no differential pressure is created either in
the structure or across the membrane, and also that a vapour barrier as
well as a water barrier is created between the earth and the structure.
Read more in our article on Basement damp proofing
Do I need to get plans drawn up before beginning my basement conversion?
Yes, you will. For large structural projects detailed plans
and specifications are a must as these enable us to provide
accurate timescales and costs. They are also required for planning
permission and for the engineer to work from. We can undertake this for you
as part of our pre works service. Please call us to discuss.
How much does a basement conversion cost in London?
Fortunately in most cases much less than the resale value of the new space!
Prime quality basement space done correctly can be worth as much as any
other space in your home, so the value goes up in line with the increased
floor space. However, poorly thought out space can significantly reduce the
potential value gain. Time and time again agents (and happy clients) have
told us that our basements are so well thought out and gracefully conceived
that the value that they add is massively over and above the relatively
minor extra costs associated with elevating the standards. Please call us
and we will propose the best way to give you a realistic price for your
project.
Read more: How much does it cost to convert a basement in London
How do I find out what permissions I might need?
Planning permission is usually required for large structural alterations or
additions to existing buildings, and the erection of new
buildings. Planning permission is not required for all types of works, as
some basement conversions are classed as 'permitted development'. We will
look after these issues and obtain all relevant permissions on your behalf
-please contact us for more information. Listed Building Consent: If
your house is more than 170 years old, or of special architectural
or historical significance, it may be Listed which means you will
also require Listed Building Consent in order to carry out works.
Such buildings are described as being either Grade I, Grade II* or Grade II
insignificance. This Listing potentially covers both the external
and internal aspects of the structure. We will be able to advise you and
seek the relevant permissions on your behalf. OLBC has expertise in these
area sand we are a particularly good choice for your project if you have
any specific concerns with regard to the safeguarding of any material of
your property, or require any advice on sensitive restoration or
conservation work.
Read more in our our article on
Do I need planning permission to convert my basement and find out
about our listed build services
Do I need engineering for my basement conversion and why can OLBC
provide the optimal solution?
It is absolutely essential that the structural design and calculation
for your basement conversion is carried out by structural engineer
highly experienced in basement design. Fortunately, OLBC works with the
most experienced basement engineers and so can form the optimal team. 
Read
more in our Basement structural engineer article
Do I need party wall awards for my basement conversion?
Party Wall Awards are usually required for major works to terraced
or semi-detached houses and sometimes for detached houses too. You
are required to arrange for a Party Wall Surveyor to agree an Award for
the work before work begins on site. A Party Wall Surveyor is an
independent professional who will draw up a condition report detailing the
structure and condition of all properties concerned, and will include plans
and engineering for the proposed project, and details of any specific
clauses or precautions which must be taken during the work. Your neighbour
is entitled to allow your Party Wall Surveyor to act on their behalf, or
they may appoint their own Surveyor, a cost which would be passed on to
you, as the proposer of the work. Party Wall Awards may not appear on the
surface to be a large concern, but they can have a great impact on the time
it takes to get a project onsite. We strongly recommend you contact us
before appointing a surveyor so we may help you to minimise the problems
that can occur. OLBC can recommend some of the most experienced Party
Wall surveyors in London.
Read more: Party wall agreements for basement conversions
Should I hire an architect or engineer for my basement conversion and
how do I find one?
If you have not already commissioned your 
design and planning
 or engineering,
we would encourage you to come direct to us for the entire package.
Not only can we offer you a cost-effective end-to-end service, we can free you of
the responsibility of introducing professionals who may not have worked together
before and may not share the same working approach. With our complete service, the
responsibility for delivering your project to site rests with our
professionals who are experienced at working together to arrange basement
excavation projects.
When can we start and how long will it take to complete my basement
conversion?
OLBC provides an accelerated time path to get your project onsite.
By removing the iterations required between professionals we can offer
a tight timetable. The pre works element which is necessary to
complete before work begins onsite will generally take from 3 to 4 months.
In this time, we need to survey the site, agree plans for the basis of the
new basement space, create a full quotation and specification,
acquire planning permission, engineering, apply for street licenses and
notify Building Control. When on site the size, specification and
ground conditions of the basement determine the duration of the excavation.
OLBC will be pleased to provide a skeleton program to clients. You will be
kept fully informed both before and during the project as to the timescale.
Will we need to move out during the works? If we stay, will there be
much disruption?
If you are just excavating a basement in a house with suspended
timber floors in most cases it is feasible to live in the house. If we
are undertaking works beyond the basement, we usually recommend that
the client vacate the premises. This has a positive effect on coat
and duration, and is much nicer for the client. If we are only
working underneath the house, it is highly likely that we can work with you
in place. In this case we will seal any gaps in your ground floor to
minimize the occurrence of dust, and keep all work areas screened off with
our hoardings. Any work noise will be limited to our normal working hours.
It would be unrealistic to suggest you wouldn't notice we were there, but
you should be able to continue using your ground floor as usual so
disturbance should be minimal.
How effective are modern waterproofing systems. Do they provide a full
vapour barrier as well?
Waterproofing technology has come on leaps and bounds since the
early cementious tanking systems were used to 'block out' the natural
passage of water. The Delta Dorken system that OLBC uses is a very robust a
plastic cavity membrane system that allows the moisture to run
uninterrupted behind the membrane into an engineered sump beneath the
floor, which is then pumped away by high powered pumps into the drainage
system. This means that no differential pressure is created either in the
structure or across the membrane, and also that a vapour barrier as well as
a water barrier is created between the earth and the structure.
How do I choose the fit out items for new basement? Do I need to
purchase them myself?
Our design team will arrange a series of meetings with you to develop
a detailed specification for the entire project. Our role is to
introduce you to the design possibilities and to find out what sort of look
and budget meets your expectations. We will show you images of various
general styles and finishes. We can also provide interior design at all
levels of interaction. Use us just to help choose wall colours and tiles,
or to design a specific piece of furniture, or for a complete cohesive
scheme right down to cushions and artwork. We will supply all fit-out
items, for which we make a small charge to cover the cost of
administration, specification, delivery, storage and responsibility for
suitability. This means that we become responsible for everything from
ensuring everything is correct, suitable, and has appeared at the right
time in full working order. It is necessary for us to maintain full control
over this aspect of the work in order to provide you with fixed costs and
time schedules for completion.
Can I add a bathroom to my basement during the renovation?
Yes, OLBC are very experienced with adding basement bathrooms, shower
rooms and saunas to our basement conversions. We can design, with our
specialist partners, the necessary pumping systems to give you exactly
what you require with battery backup and preventative maintenance alert
systems.
Do I need to add an escape window if I plan to use my basement as a
bedroom?
OLBC's expert planning and building regulations team can resolve this for
you. It depends on a few things
flood risk zone; and
the type of rooms that you wish to have in your basement; and
can a protected means of escape be fitted into the property.
OLBC can work with our panel of expert fire safety consultants to come up
with a solution that allows you to have the layout that you want with
minimal visual intrusion.
Can I install a wine tasting bar in my basement?
Yes, indeed you can. OLBC have designed many wine cellars, wine tasting
rooms and private bars and party spaces: we would be delighted to advise!
How many electrical outlets are required in a finished basement?
This really depends on how you want to use the space. In larger basements
having flexible power solutions to accommodate party gear is a critical
part of making multi use spaces. That can included how to integrate a pool
area into a house in such as way as to have a totally flexible party
space. OLBC's design teams are very experienced at drawing up highly
flexible electrical and power layouts.
What types of flooring are suitable for a basement?
With modern cavity drained membrane systems there is no issue with
moisture or damp. Equally with underfloor heating you don't have to worry
about a cold floor underfoot. Really whatever flooring you want to have.
It is perfectly sensible to carpet basement bedrooms or studies. Equally
hardwood flooring, stone or ceramic is all possible. But as there is
underfloor heating cold floors underfoot are a thing of the past. The
important thing is to get the look and feel of the space right. We know
how to make the spaces work for you.
How much natural light can I expect in a finished basement?
Your basement conversion can have as much natural light as you want is the
honest answer. Often it requires bold architectural and engineering
choices to carve out some area on the upper floors to flood the basement
with light. As a Design & Build Contractor we can advise, without
compromise, on how to achieve the effect that you desire.
Can I install a fireplace in my basement during the renovation?
Anything is possible! We have installed natural fires, stoves, ethanol
fires – in fact pretty much any decorative heat source that you can think
of in a basement. Ventilation and some relevant safety and alarm systems
are all aspects that the OLBC team can advise on.
What options do I have for controlling moisture in my basement?
With a modern cavity drained membrane system there is no need to be
concerned about moisture ingress or humidity levels. A properly designed
and built retro fit basement will not have moisture issues. OLBC also fit
HRU (Heat Recovery Unit) systems to all their basements and these allow
for more exact humidity control. Although, some of our customers have
found that they need to artificially increase the humidity levels in the
basements as the systems are now so good.
How much insulation is needed for a finished basement?
Insulation levels are largely determined by the current building
regulations which set maximum heat loss levels. Some of our clients wish
to exceed even this standards out of concern for their Carbon Footprint.
Combined with other measures such as Solar PV and HRU's (Heat Recovery
Units) basements are inherently very energy efficient. OLBC will design
you a highly energy efficient basement.
Can I soundproof the walls and ceiling of my basement?
We are often asked to do this to provide party spaces that do not annoy
the neighbours. OLBC can design you a sound proof or sound deadened space
to suit you needs.
How much space should I allocate for storage in my finished basement?
Always a great question – you can never have too much storage! Whether it
is for a collection of cars, wine, handbags or bicycles we can design the
optimal storage solution for your basement.
Can I incorporate a home theatre in my basement renovation?
OLBC have extensive experience with home theatre systems and home theatre
rooms. From sound proofing to AV to quietened air condition or just
some comfy cinema style seats our design team will be able to find you the
perfect solutions!