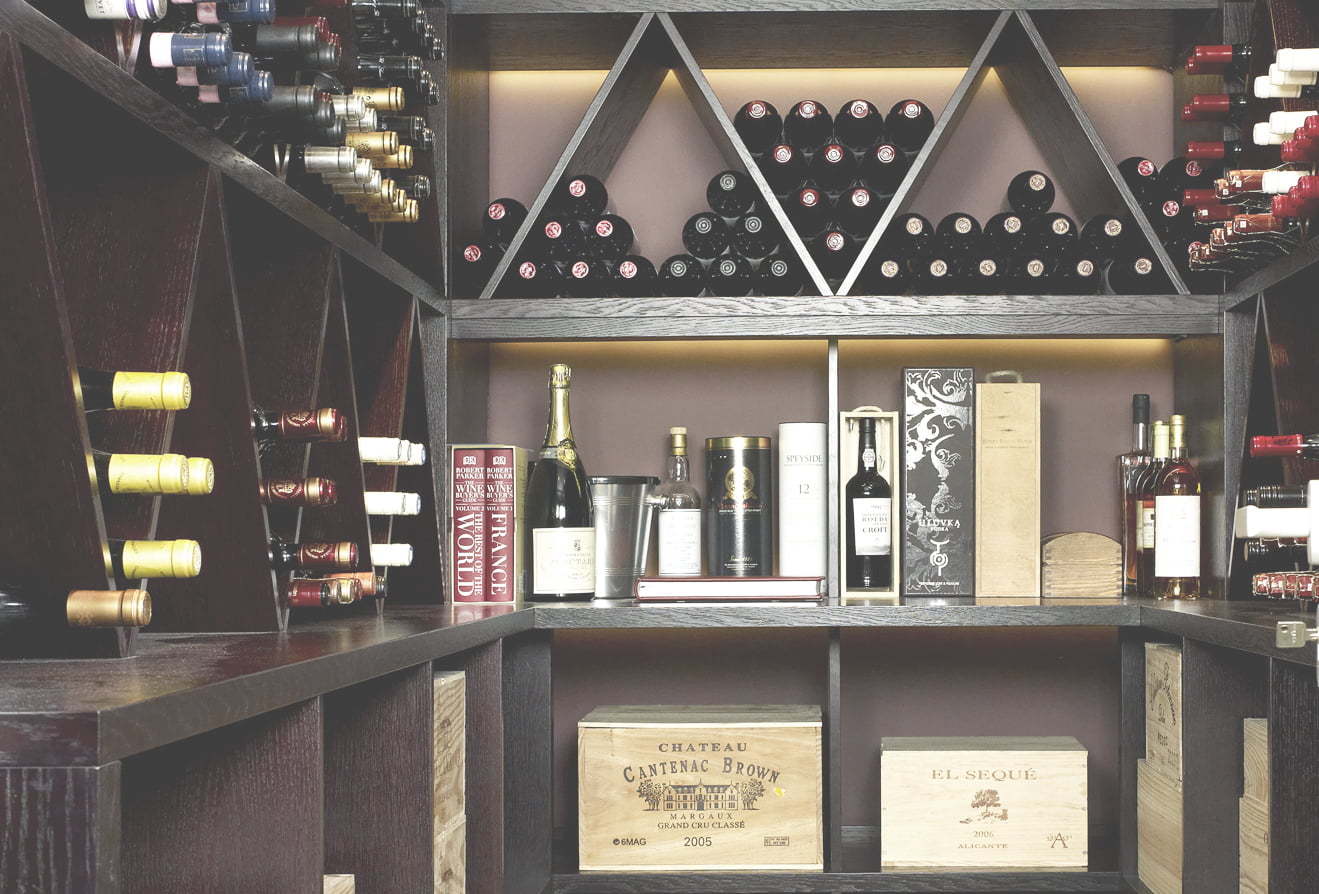 Basement Wine Cellar London
Create Your Dream Bespoke Wine Cellar with OLBC's Expertise
OLBC specialises in state-of-the-art underground wine cellar construction for private clients in London. We go beyond mere installation, designing wine cellars with a wow factor from scratch, to perfectly accommodate your unique wine collection at the ideal temperature.
Whether you want a basement wine cellar installed in your existing basement, or a new basement constructed giving you the perfect wine storage solution, OLBC can design a bespoke cellar around your collection and the way you want to use it.
Our expertise in wine extends beyond construction due to our collaborations with top producers. We develop designs that provide ideal wine storage and enjoyment environment for any collection. Enjoy your collection of wine at home, whenever you want, without the need to retrieve from a storage service.
We tailor our wine cellars to reflect your individual tastes and requirements, creating a unique space where you can enjoy and share your wine collection with guests.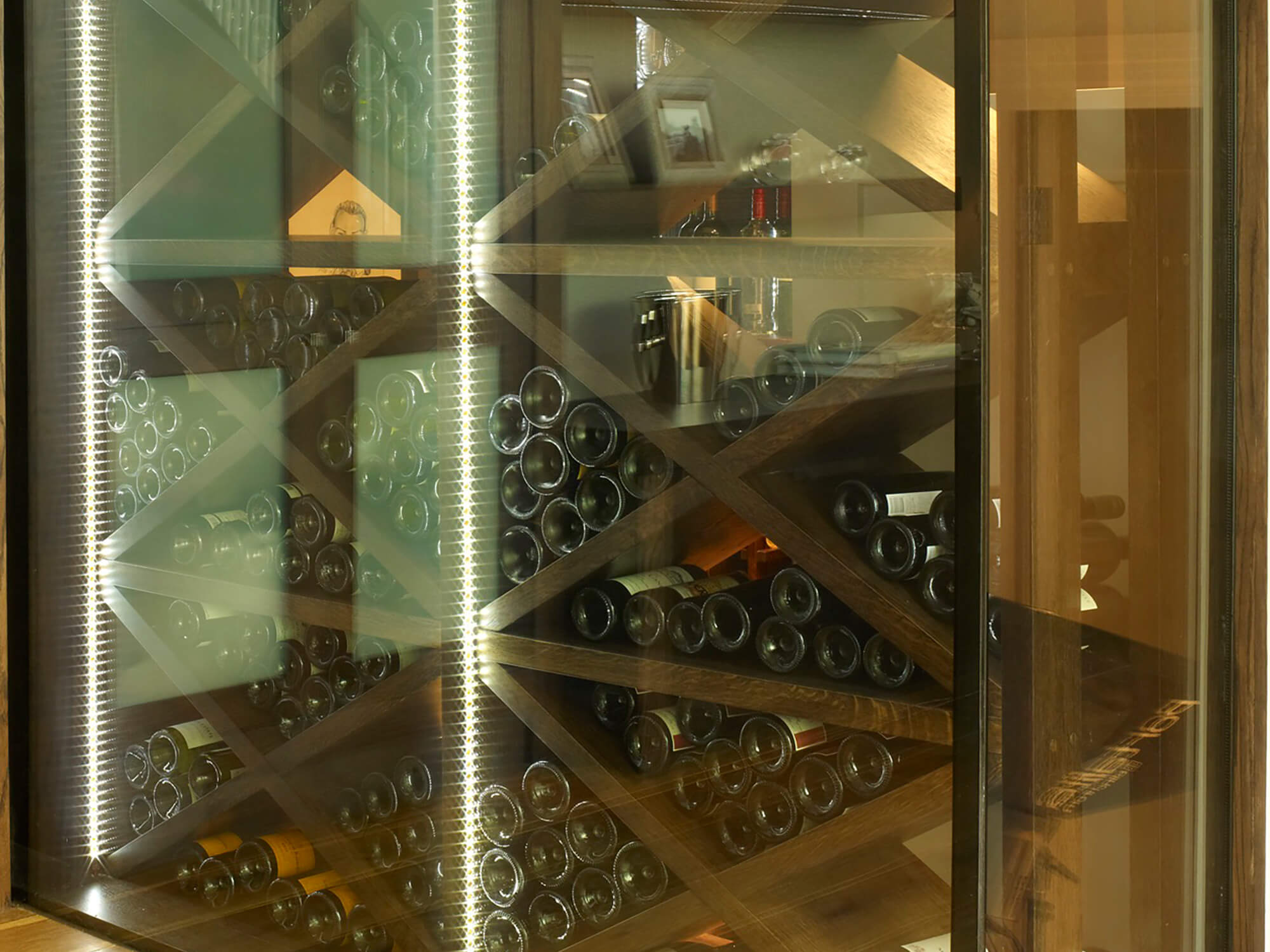 Why Build a Basement Wine Cellar?
Storing wine commercially can be expensive, and retrieving a single bottle or case can be inconvenient and costly. Having a basement wine cellar allows you to store your wine collection in optimal conditions, ensuring proper temperature, humidity, and lighting.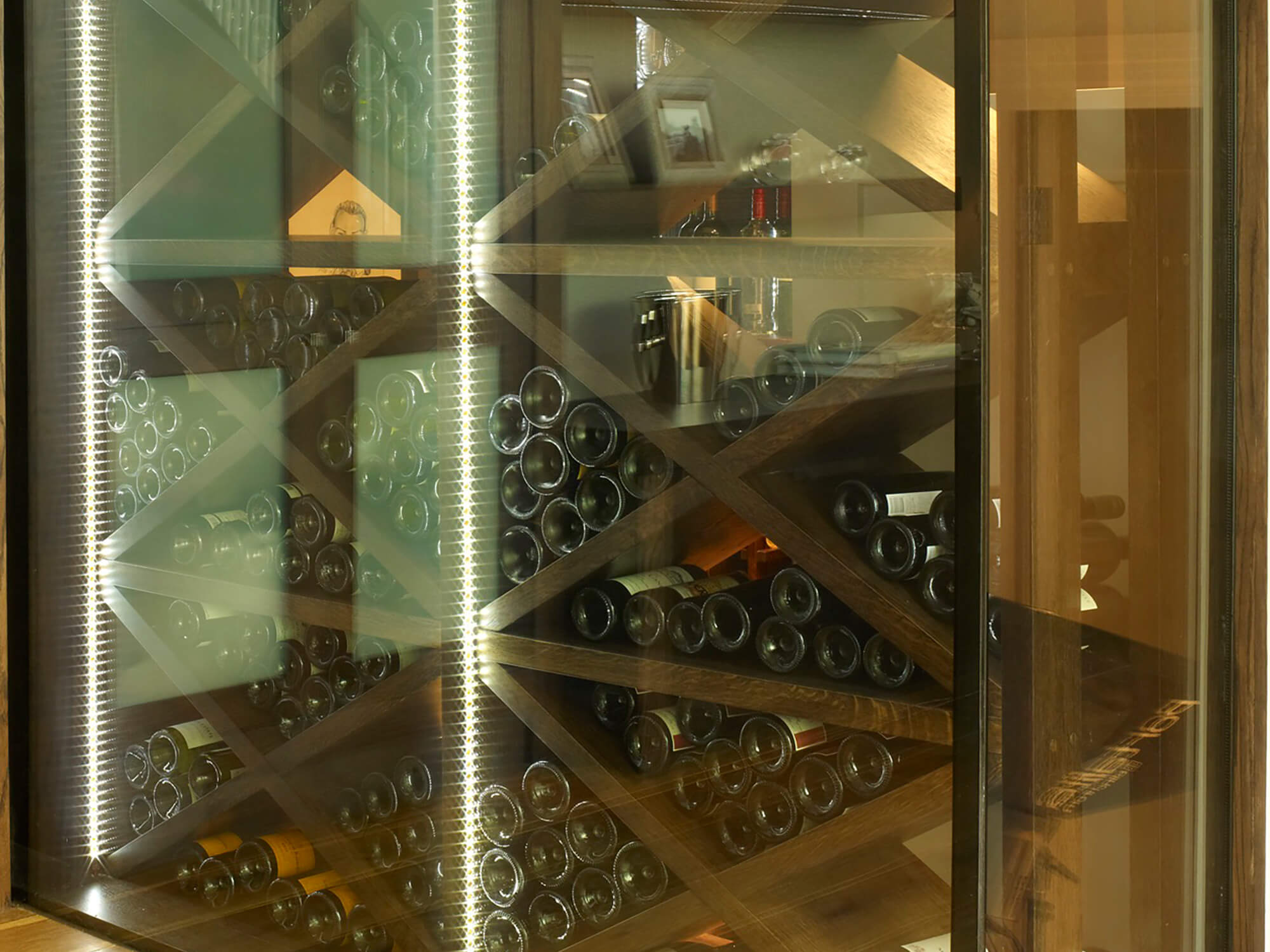 Types of Wine Cellar
Wine cellars come in two broad types: passive and active. Passive cellars utilise the ground temperature to regulate the cellar, while active cellars are well-insulated rooms with special air conditioning chiller units. Each type has its advantages and disadvantages, and our team at OLBC can help you determine which type of wine cellar is best suited for your needs.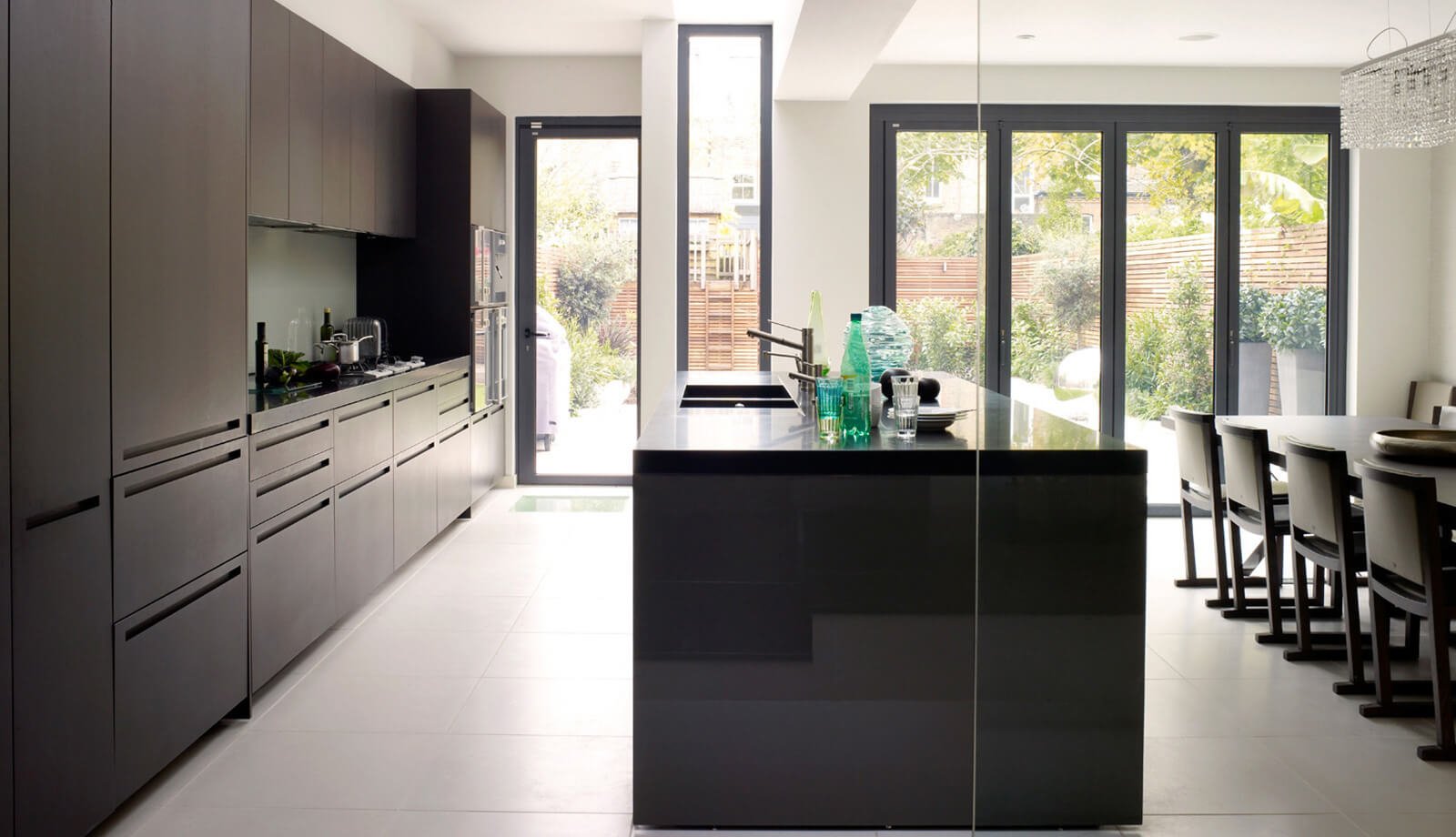 Types of Wine Racking
At OLBC, we understand that wine collectors have different needs and preferences when it comes to storing their wine bottles. Our experienced team can assist you in choosing the ideal wine racking solution that complements your collection and design preferences.
We offer a range of wine racking options, York stone shelving, and concrete stacking systems:
Wood – The majority of our clients have bespoke joinery grade timber racking catering for box storage, bin storage and individual bottle storage according to predicted bottle type.
Glass – Bonded glass shelves are a real design and display statement. Many clients have a double glazed viewing wall into the cellar or wine room too.
Metal Display – Metal can be very effective for display racks in the wine cellar.
Metal Utility – An excellent utility solution for a really large wine cellar or if you have a back room to your wine cellar for large stocks of everyday drinking wine or wines that are just not ready. Metal utility racking used in this way can be very cost-effective and quick to construct.
Stone – York stone shelving is a traditional solution and looks magnificent. It adds thermal mass, as the stone is heavy, as well as humidity stabilising effects, as it is porous.
Concrete – Popular in Europe, concrete stacking systems are ideal for large areas where an industrial look is required, and also for use in passive wine cellars (such as the winemaker's cave) as their thermal mass helps to preserve the temperature around the bottles. They do however take up a lot of space and are probably not ideal for modest basement wine rooms.
Contact Us Today
Whether you're a wine enthusiast or a collector, we have the knowledge and experience to bring your dream wine cellar to life. To learn more about OLBC's expertise in creating bespoke wine cellars in London basements, contact us today.
To discuss your basement plans including basement wine cellars and ensure a smooth project journey, contact us today. Call us on 0208 877 0526 or fill out our email form, and our team will be delighted to assist you.