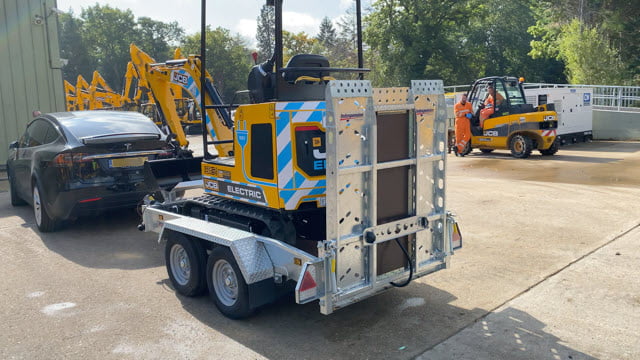 OLBC has doubled down on its carbon footprint reduction commitments by both investing in EVs (Electric Vehicles) and replacing plant and machinery with all electric models.
Commenting on the latest acquisition Marc Stchedroff MD commented "OLBC have for many years been the thought leaders in the domestic basement excavation sector. We have now moved ahead again to not only reduce our site emissions but also to improve the environment for our workers and our neighbours through significant noise reductions and elimination of combustion sourced airborne emissions. OLBC can now deliver and operate a digger onsite with zero emissions footprint. We believe that continued investment underlines our corporate commitment to be good citizens and neighbours
You can depend on OLBC for innovative cutting edge solutions.
NOTES
OLBC banned the use of diesel compressors onsite 10 years ago in an, at the time, innovative approach to noise reduction and worker safety.
We also have one of the largest private fleets of high capacity electrically driven conveyors which enable us to load the excavation arisings to transport with zero emission footprint.
This latest investment is therefore the logical continuation of this approach.
OLBC, and its directors, have always had a strong pragmatic interest in renewable technologies and have built a number of homes that use rainwater & grey water recycling as well as solar thermal and in some cases solar PV to reduce energy consumption footprints.