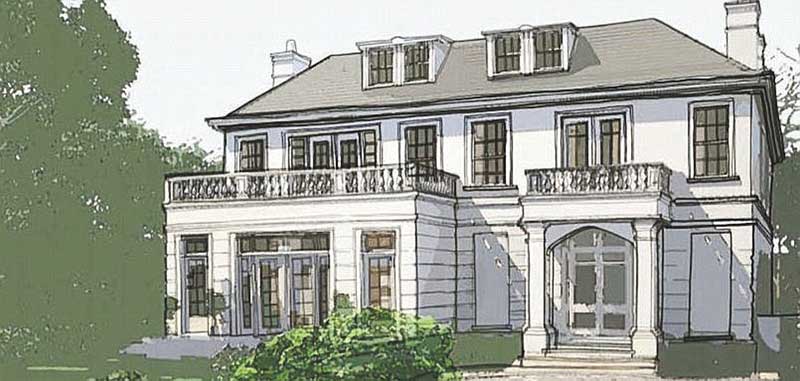 Tycoon Given Go-Ahead For Iceberg Basement
Robert Beecham, a bubble bath tycoon who made his fortune after he secured the first Star Wars product licence in Europe in the 70s, has been given basement planning consent to create what is thought to be the biggest iceberg basement in London.
According to the Guardian, the 65-year-old's plans include a banquet hall, cinema, Roman baths, a bar, games room, a gym, hot pool and a massage room.
In order to achieve his ultimate property dreams, Mr Beecham is going to knock his six-bedroom house in Primrose Hill down and replace it with a mansion that comes complete with a 200ft-long basement.
In order to secure planning permission for the extensive work, Mr Beecham has also had to give £600,000 towards affordable housing.
The plans have attracted some criticism from neighbours who are concerned about noise levels, dust and vibrations, but a representative for Mr Beecham said the new property would be "very respectful" and no significant objections to the basement conversion project had been received.
One advantage of having a basement conversion is that you can create a truly wonderful space at home, with ceilings as high as you like. Such an extension would add serious value to your home and make it highly desirable to potential buyers.
---
If you'd like to find out more about planning consents for basement conversions in London boroughs, please get in touch with us here at The Oxford & London Building Company. We have a 100 per cent record for achieving basement consents across the capital and can help you ensure you get the basement you want.