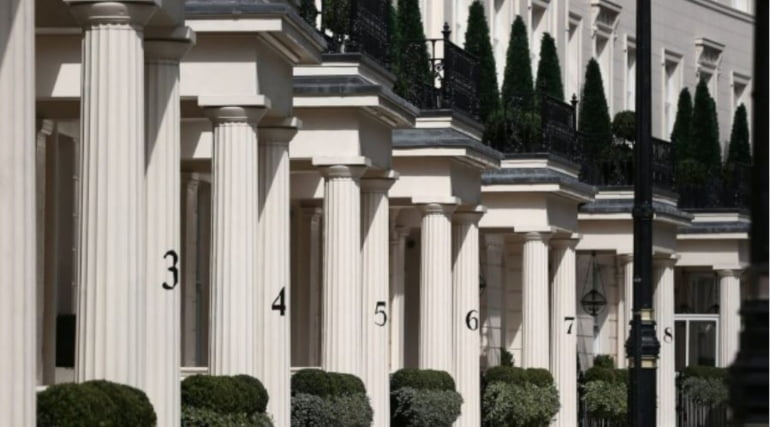 Deeper in debt? Not in London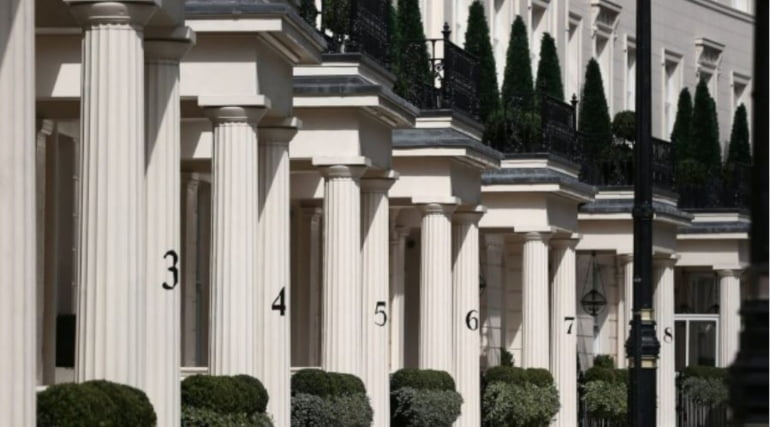 Basement House in London
"The house next door to me is a tool for developers and will be sold to someone from overseas who will be here three weeks a year. It's a trophy home."
The battle of the basements, which has been swirling, street by street across some of London's smartest neighbourhoods, has flared up in a new hotspot. Incoming fire has been reported at a double-fronted house in Holland Park where major renovations are underway to create a magnificent family home.
The work includes a basement development featuring those standards of the modern mansion, a gym and a wine cellar. However, there is local opposition to the application to install an air-conditioning system. That the owners go by the name of Beckham has made headlines.
The underground resistance, in this case, comes from a neighbour who told planners that air-con units would "affect the historic character" of the Victorian neighbourhood.
Meanwhile, over in Mayfair, John Caudwell, the billionaire founder of Phones4u, has submitted plans to turn a 1960s car park into a "super-prime" development to rival One Hyde Park, the billionaire dormitory that is Britain's most expensive address. His plan is to excavate even deeper than the existing three basement parking areas to offer owners swimming pools, saunas, steam rooms and a wine cellar. A neighbour told a local newspaper:
"It's going to be horrendous. We refer to [MAYFAIR]as the Somme because of the noise of digging and mess."
For those seeking to maximise profit on London real estate or hoping to maximise urban space, there is nothing to beat digging a very large hole and then pouring money into it. It is no wonder that iceberg homes – where the subterranean square footage can exceed that of the original building – have become so popular. However, the noise and nuisance caused by them have divided some communities into diggers and non-diggers.
You can easily spot the diggers. They are the ones with conveyor belts whirring all day emptying tons of soil into skips that are removed by trucks.
The non-diggers are generally plummy and older, marching up and down their roads filming the construction work on their phones and remonstrating with site managers.
KirstyBertarelli, the former Miss UK who is Britain's richest woman, and her husband, the Swiss billionaire Ernesto Bertarelli, received approval for a two-storey underground extension to a Belgravia mews house last month.
It was needed to accommodate their growing family. The couple also has homes in geneva and Gstaad.
Tamara Ecclestone dug for her dogs and created a basement spa for her pooches. Frank Lampard and his fiancee Christine Bleakleyannoyed neighbours with lengthy renovations of their southwest London home, which included a basement pool. The Tetra Pak heir Hans Rausing, Roman Abramovich and Lakshmi Mittal are other super-basement enthusiasts.
The Queen guitarist Brian May said that Kensington had once been a quiet place to live but was "becoming a hell hole" as selfish neighbours "declared war" on others with their building work."It's really sad," Joan Collins told a residents' magazine.
"I find it shocking that people are digging down to put in swimming pools and bowling alleys when they live here for two or three months of the year."
Julian Lloyd Webber wrote of the "plague" of basement developments. The sight of carpenters arriving at a neighbour's house to erect plywood hoardings enclosing the front of the building
"Strikes fear into the hearts of residents",
he said. He was particularly annoyed that his neighbour, Gert-Rudolf Flick, the Daimler-Benzheir, was permitted to create a two-storey subterranean area to include separate rooms for winter and summer clothes, a luggage store, a 50ft swimming pool, a gym, a cinema and a beauty room.
The basement industry has produced its own luminaries. One of the best-known is Alan Waxman, director of the developer Landmass, whose enthusiasm for digging deep has earned him the nickname "the mole".
"People say my properties are like the Tardis in Doctor Who,"
says Waxman."It looks very conventional from the outside, but when you walk indoors it is like going into a different world."
Waxman is not being accused of being a nuisance and insists that well-run renovations can minimise disruption.
A few years ago, Nicole Kidman was planning to buy a Belgravia mews house that Waxman renovated as a London bolt-hole before pregnancy made her change her mind. He constructed a dramatically to light the basement and filled it with a 30ftwaterfall down a wall of bronze into a pond. The trick, he says, is to make ceilings at least 10ft high so they don't feel dingy.
"You want to make it feel like the best room in the house. So when people hit the basement floor they say: 'Wow!'"
Owners of super-basements don't seem to like the word "basement". In a new BBC documentary, Millionaire Basement Wars, a mother of four who owns an eight-bedroom Hampstead home shows off a conversion that she calls "the entertainment floor". It has a gym, a swimming pool (with a waterfall) a cinema, a wine cellar and a Humidor.
"I've been told that it's better than the Four Seasons,"
she says and claims the renovations were necessary as the next person to buy the house would expect them. It took two years, cost pounds 1 million and doubled the size and value of the home to pounds 13 million.
It has also emerged that nearly all the basement sites visited unannounced by the Health and safety executive in three London boroughs failed safety checks. There have been high-profile stories of damage to neighbouring homes, such as the incident in Belgravia where the road collapsed and a skip sank into a storage room.
Among the more vocal non-diggers is a Kensington resident, JeremyGarston, who says that building work in his street has caused damage to his home's frontage.
"An absolute nightmare.Horrendous. Life-changing."
Renovations on a house next to him, including a double-storey basement, have been going on since the summer of 2013.
"There was a refurbishment that took ten months on my other side and next to that four flats that are still being refurbished."
A former City worker who now trades from home, Garston says that the stress of the noise and nuisance has caused him medical problems. A doctor wrote him a letter, which he submitted to the council, recommending that he be rehoused. He hasn't been. He has amassed thousands of photographs and videos of what he believes are transgressions by building contractors and has been advising residents on other streets about how to complain.
"There are people, the Beckhams are a good example, who want to upgrade a home and improve their living quarters for their four children.
I get that," he says.
"The house next door to me is a tool for developers and is going to be sold to someone from overseas who is going to be here three weeks a year. It's a trophy home."
Kensington and Chelsea council has ruled that it will no longer approve basements of more than one storey and that they should not encroach beneath more than 50 per cent of a garden. They had previously been allowed to stretch beneath 85 per cent of a garden. Westminster council is planning similar measures. Garston, whose allies have formed the Residents for Basement Justice Campaign, believes that given the number of basements being approved, the nuisance will continue. He wants stronger noise and environmental regulations to protect residents and compensation from developers.
Rosie Caley, of the Oxford and London Building Company, says her company's work is mostly single-storey and that the Kensington ruling is unlikely to affect demand. She says that her company is sympathetic to the need to avoid long-term disruption but that digging is here to stay because basements make sense.
"These were built as family houses 100-200 years ago before the modern bathroom was introduced and walk-in showers and kitchens that the family live in. It is unrealistic to think that if families want to live in London they have to live a 19th-century Existence."
Without basements, Caley fears that families would move to larger properties out of the centre of London, and these Georgian and Victorian houses would once again be broken up into flats as happened after the war.
As it is, the basement boom is spreading out to Acton in the west and to Hackney in the east. This year there was uproar in Suffolk at the first application for an iceberg extension under the garden of a cottage in Southwold, the seaside town known as Islington-on-Sea.
After loft extensions, side returns and basements are there anywhere left to go? Waxman says he has been researching ways to maximise space at the Monaco Yacht Show.
"I looked at how super-yachts use space. As property values carry on increase the value of the space becomes much higher; you want to use it much better. We use every square centimetre in London. They use every square millimetre on these super-yachts."
Houses designed like superyachts? Somehow you just know it will happen.