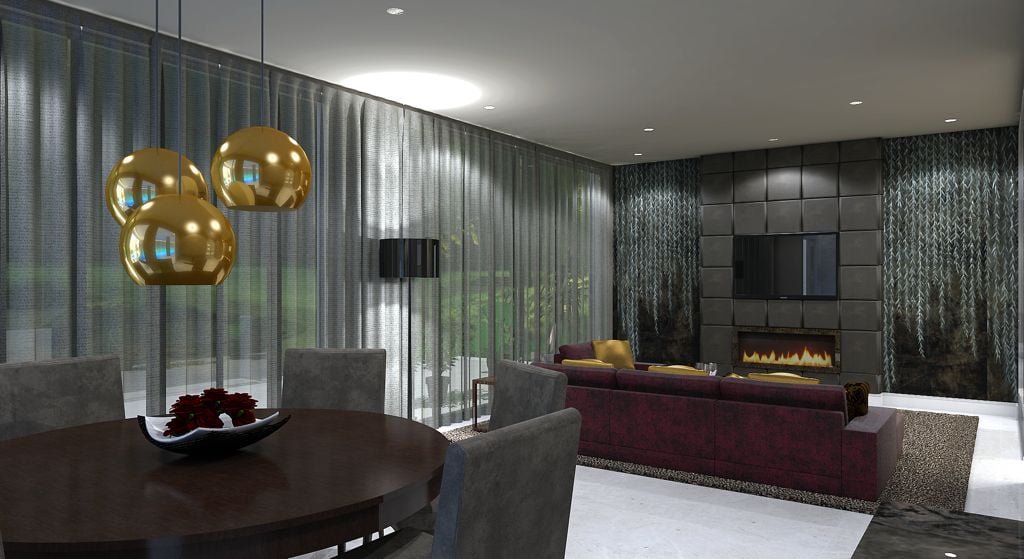 Basement Project Management

A brief overview of how we will manage building your London basement
Our expert project management team is dedicated to providing unparalleled services that ensure the smooth and efficient execution of your basement building project. With years of experience and a deep understanding of the industry, our team is well-equipped to handle every aspect of your basement construction journey. Here is a brief guide to our Basement Project Management service:
Initial Consultation and Site Assessment
The process begins with an initial consultation where you meet with one of our Directors and a member of the project management team. We will discuss your requirements, vision, and budget for the basement construction project.
Our experts will conduct a comprehensive site assessment to evaluate the feasibility of the project and identify any potential challenges. We will arrange a start slot at the point we draw up the contract. You will then be contacted nearer the time to confirm a specific start date.
Design and Planning
Our thoroughly pragmatic approach to renovation means both design and construction work together hand-in-hand, minimising delays and administrative costs. Our skilled architects and engineers will collaborate with you to create a detailed and bespoke design that aligns with your needs and preferences. Read more about our integrated service for architecture, planning and design.
We obtain all the necessary permits and approvals from local authorities, ensuring compliance with building regulations and legal requirements including:
Planning permission: Planning permission is usually required for large structural alterations or additions to existing buildings, and the erection of new buildings. Planning permission is not required for all types of works, as some works are classed as 'permitted development'. If we are contracted to undertake all preworks arrangements for you, we will look after these issues and obtain all relevant permissions on your behalf. Read more about Basement Planning Permission.
Listed Buildings: If your house is more than 170 years old, or of special architectural or historical significance, it may be listed, which means you will also require Listed Building Consent in order to carry out works. This Listing potentially covers both the external and internal aspects of the structure. We will be able to advise you and seek the relevant permissions on your behalf. OLBC has expertise in these areas, and we are a particularly good choice for your project if you have any specific concerns with regard to the safeguarding of any material of your property, or require any advice on sensitive restoration or conservation work.
Party Wall Agreements: A Party Wall Agreement is usually required for major works to terraced or semi-detached houses and sometimes for detached houses too. If we are contracted to undertake all preworks arrangements for you, we will supply you with the details of surveyors experienced in the intricacies of basement Party Wall Awards. Your neighbour is entitled to allow your Party Wall Surveyor to act on their behalf, or they may appoint their own Surveyor, a cost which would be passed on to you, as the proposer of the work.
Building Control: Private Building Inspectors or council-run Building Control Officers ensure that the Building Regulations are adhered to, and protect people's health and safety in the build environment. We arrange inspections by relevant authorities to ensure compliance with building codes and regulation to ensure specifications are being met and will issue a certificate at the completion of the work. Our policy is that we will not agree to carry out work that will not satisfy building regulations and that work will only be carried out by suitably trained professionals.
Once all arranged, our team finalises the construction schedule, detailing the timeline and milestones for each phase of the project.
Construction Begins
At the point we arrive onsite, your project will be in the hands of a project manager. They will meet with you on a programmed basis to give you regular updates, discuss progress and any issues or outstanding information. Read more: Basement Construction.
The team working onsite may change depending on the type of work being undertaken. They will all be uniformed, polite and respectful. Where clients remain in residence, staff will have their own facilities from WC to tea-making apparatus, so you will not be required to share or give over any facilities in your current living area.
Our standard site working hours are from 8am to 5pm Monday to Friday, and 8am to 1pm on Saturday, subject to contract. Regular review meetings are pre-programmed to allow the client and management to discuss progress. For urgent matters, the management can be contacted Monday to Friday, 9am to 5pm by telephone.
Quality Control and Inspections
Throughout the construction process, we conduct regular quality control checks to maintain high standards of craftsmanship, in addition to the Building Control inspections mentioned above.
Final Touches and Handover
As the project nears completion, our interior design team will add the final touches, making sure every aspect of the basement is finished to perfection. Once all inspections and tests are passed, we conduct a final walkthrough with you to ensure your complete satisfaction. Your basement is officially handed over to you, ready for you to enjoy your newly created living space.
Post Construction Support
Even after project completion, our commitment to customer satisfaction continues. We provide post-construction support and address any questions or concerns you may have. You can rely on OLBC's ongoing assistance and support for a seamless transition into your new basement living space.
Insurance
We carry insurance covering:
£10,000,000 Employers Liability
£5,000,000 Public Liability
£1,000,000 Professional Indemnity
£1,600,000 Contract Works in Progress, per project
Our insurance specifically covers basement excavation work. This is a special condition that would not be included in a general policy for building work. If you are comparing a number of basement contractors we strongly advise that you check each contractor is fully covered for the work. A statement of our insurance will be provided before works commence. If you require additional or alternative insurance, this can be arranged at cost, subject to availability.
Contact us today to experience the expertise and dedication of OLBC's basement project management team as we guide you through every step of your London basement construction journey. Let us transform your property and create the living space you've always dreamed of. Get in touch via our email form, or speak directly to our team on 0208 877 0526.