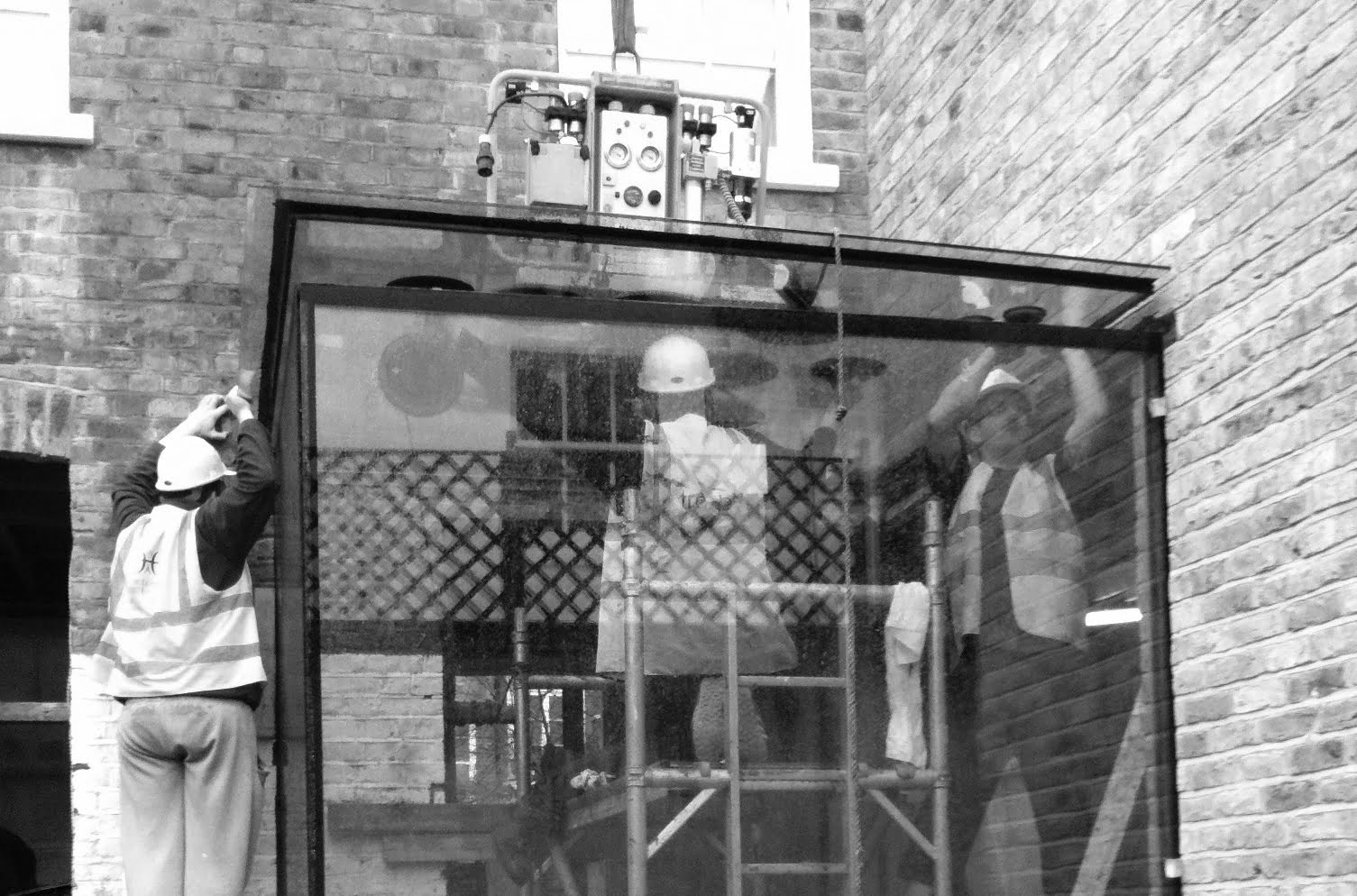 Design and Build Company in London
A London building company that combines full design and build service including architectural and space planning

Our in-house team works from our bright and welcoming offices at Chelsea Harbour. We regularly meet clients here to review the design of each build project and utilise everything that the Design Centre has to offer.
The design team is led by Design Director Rosie Caley.
The management and construction teams are led by our Director, Marc Stchedroff.
The core of OLBC's construction division is a team of craftsmen, from bricklayers and basement under pinners to plasterers and decorators, are all site-based wherever we may be working.
Our management work between the project sites, the design studio and our training centre in Wandsworth during the various building phases from start to finish.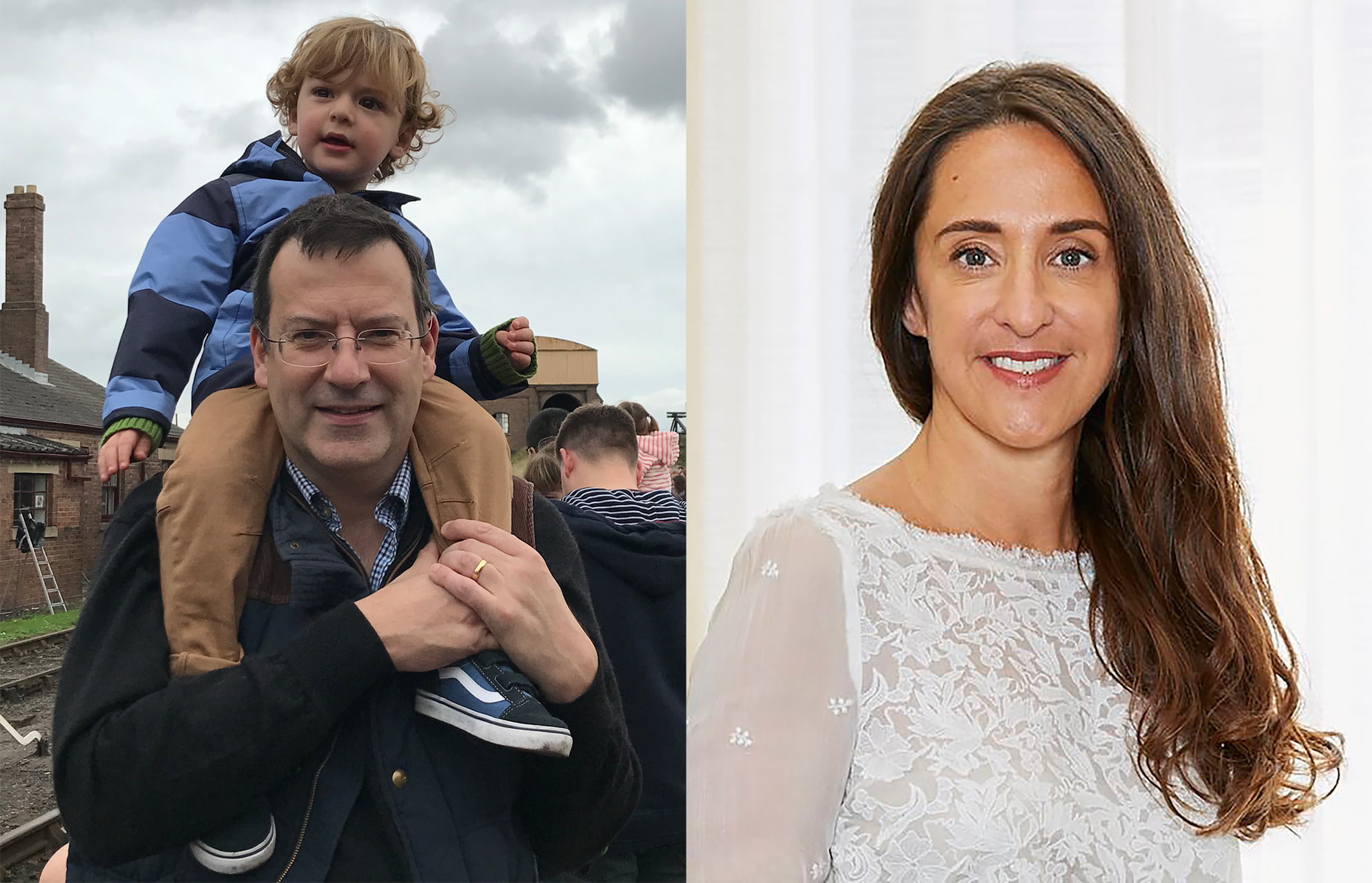 Our Directors
Managing Director: Marc Stchedroff PhD
An acknowledged expert in energy efficiency, basement design, and construction, wine cellar consultancy and high-end fitout
Marc's interest in construction and love for old buildings began whilst growing up in Oxfordshire, learning carpentry skills through the restoration of historic timber-framed barns in the area.
Marc gained his Chemistry PhD at UCL, and after a period of post-doctorate research, was employed Università degli Studi di Torino on a European Union project in Italy. Marc returned to the UK in 2000 and founded OLBC in 2002, undertaking conversions and refurbishments to period properties across London.
In parallel with forming The Oxford & London Building Company, Marc formerly coached rowing and guided the England Mens' Lightweight Coxless Four to Silver at the Home International Regatta in 2002 and Mens' Pair to gold in 2006. In 2004 he coached a group to win Elite Eights at Womens' Henley and Gold in W8, W4+, and W2- at the National Championships and the same at the Home International Regatta. In 2006, four of Marc's athletes were selected for the Commonwealth Games W8+ that won gold.
Marc fully retired from coaching at the end of the 2006 season to focus on the business. Under Marc''s guidance, OLBC rapidly gained a reputation for its pragmatic and thoughtful approach to working with listed buildings and its unique expertise in complex basement construction.
Marc has a strong interest, and experience, in sympathetic engineering solutions to historical structures that preserve both the integrity and lifespan of the structure which not detracting from the historical aesthetic. Marc has a superb working relationship with a number of structural engineers that enable these solutions to be delivered elegantly. This ranges from figuring out how to construct a two-story basement in a sensitive setting to sympathetically reinforcing and stabilising a listed building with internet structural defects.
Wine cellars are an area of interest and expertise and Marc is widely consulted about the design and construction of exceptional wine cellars for connoisseurs all over the UK.
Marc is also able to leverage his chemistry knowledge to guide historical materials analysis, temporary ground stabilization, and discussions around the remediation of contaminated ground. Marc adopts a logical and analytical approach to complex problem-solving. Elegant simplicity is the guiding principle of Marc's consultancy and advisory work.
In his spare time, Marc loves cooking for his extended family, introducing others to the heights and delights of the villages and wines of Burgundy and in the odd spare moment finds time to head to the gym or out on his bike for a long ride with friends.
Design Director: Rosie Caley MA, PG Dip Cons AA, ICIOB
An acknowledged expert in interior design, planning, and listed buildings & listed building consents
Rosie's passion for interior design and historic buildings was kindled while growing up in the New Forest in an area surrounded by listed buildings that were, at the time heavily removed often with spectacular results.
Rosie first studied English Literature and Philosophy, finishing her academic studies with a Masters in Philosophy at UCL. She then embarked upon a ten-year career in charitable fundraising in higher education, working at UCL, Kings College and finally City and University of the Arts.
As soon as she started full-time work Rosie wasted no time in starting to work with property, buying a two-bedroomed mansion flat in Hackney and embarking on her first development. Various others followed across London, and in 2005 Rosie made the decision to follow her passion for heritage and interior design and joined OLBC as their Design Director.
In 2009 Rosie was awarded a Post-Graduate Diploma in the Preservation of Historic Buildings from the Architectural Association. Part of her thesis on Woburn Walk in Bloomsbury (a regency-era shopping street designed by Thomas Cubitt) was later published, in the prestigious, Georgian Group Journal.
As well as advising on the repair and conservation of historic buildings, Rosie has gained a deep understanding of the planning system, including listed buildings.
Rosie combines an experienced eye for creating natural elegant spaces that work both aesthetically but also practically. Her natural problem-solving instinct ensures that excellent design is achieved through a disciplined approach to catering for the demands of modern family life.
Rosie dedicates her spare time to her young family, and a little exercise, as she endeavors to run 10K each weekend along the Thames.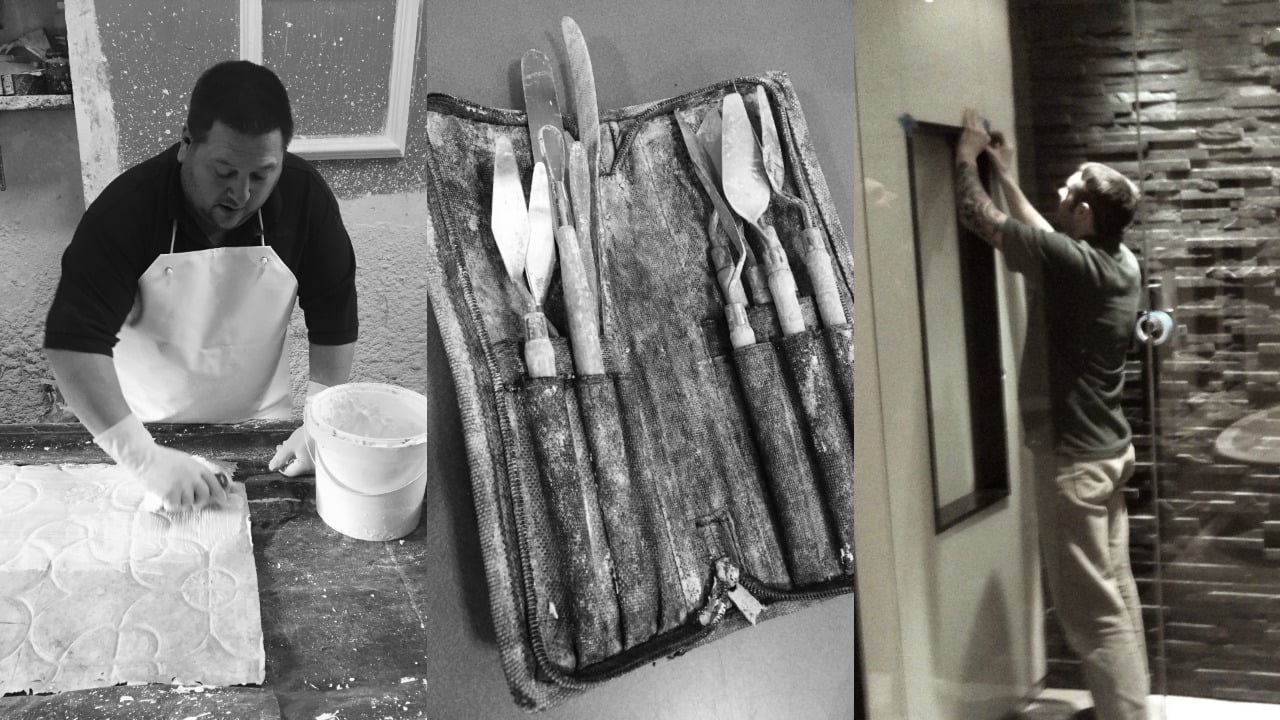 Our specialist craftspeople
As a long standing design and build company, we have built up a professional network of specialists through our experience in working with Listed and period buildings, including plasterwork restorers, mosaic restorers and lime work specialists to name but a few.
Where required during the build process, we only work with highly experienced external professionals such as surveyors and engineers, ensuring the very best of what a fully integrated turn-key service can provide.
To learn more about how OLBC, the London Building Company, can help with your project, please get in touch via our email form, or speak directly to our team on 0208 877 0526.