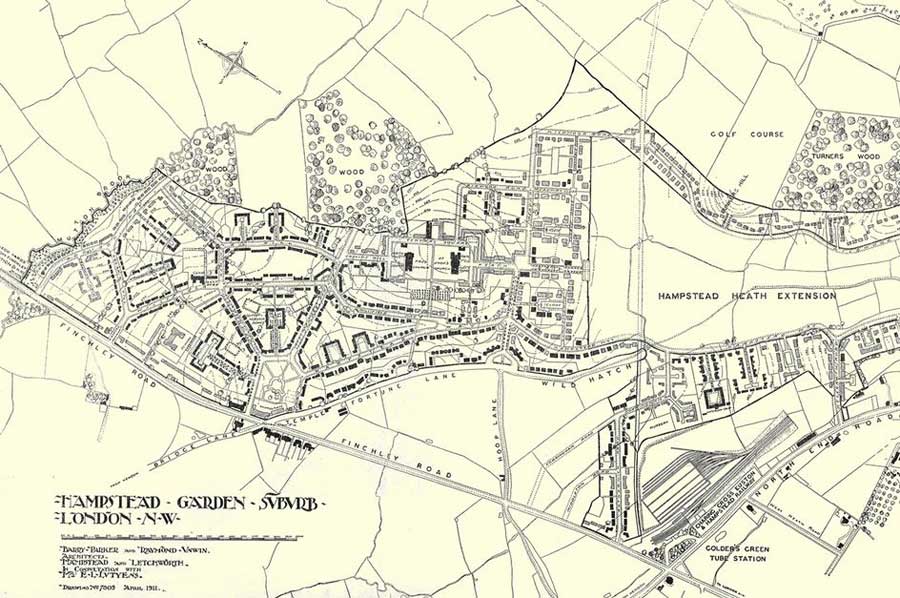 Hampstead Garden Suburb Mega Basement Ban
Hampstead Garden Suburb have announced new stringent controls on residents wishing to apply for planning permission for their London basement conversions.
Hampstead Garden Suburb Trust, which is in charge of development applications in the conservation area, has said that basements will not be allowed to be built under terraced, semi-detached or modest homes.
Only people living in detached large homes will have their request for planning permission granted. Any basements that do get planning permission will not be allowed to extend further than the footprint of the house, or descent further than one storey below the home.
People living in small or narrow roads are also likely to have planning permission declined for basement building.
The news follows a long-winded legal battle by wealthy residents in the area. They challenged the trust's ability to refuse planning permission after permission for building a basement swimming pool was rejected. The challenge was thrown out of the High Court last year, when it was found the trust was able to rule on planning permission.
Potential damage to a tree had been the original reason for the planning permission to be declined in the first place.
The trust has been reviewing its practices for the past 18 months. It had found that views were split and that there was little consistency in the permission being given out. The decision to clarify the plans of the trust with regards to planning permission were welcomed, The Ham and High reported.