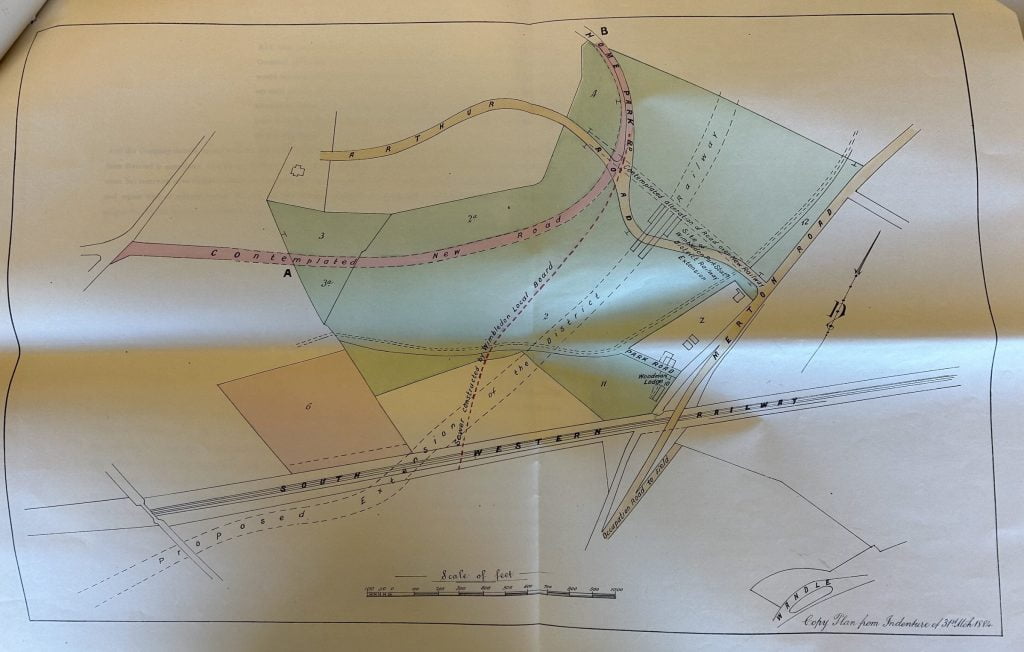 The District Line Crossing Wimbledon Park – Part III – John Augustus Beaumont
This series of blogs in our From The Archives series is intended as a resource for schools and local residents who are interested in researching local history.
School children should feel free to use the images in these blogs for their projects or homework.
We are very happy to help schools with access to relevant materials. However, the images that are reproduced here should be assumed to be the copyright and may not be reproduced without license from the archives and commercial use is therefore strictly prohibited.
---
John Augustus Beaumont was a man of considerable energy and vision. This extended to rearranging the various roads, including straightening Arthur Road, and creating an extension to Home Park Road – wonderfully labelled, on the plan below, as 'Contemplated New Road'.
Beaumont generally favoured roads with long slow curves: preferably where this led to good views. Beaumont wanted his development to have a rather grand presence.
The District Line Railway Extension Scheme was far from a nuisance to Beaumont. It was actually central to increasing the value of his land. He was keen to encourage its creation by setting out, as clearly as he could, the terms that he would be happy with, and also to make it absolutely crystal clear that all of the freeholders and lessees on The Wimbledon Park Estate both knew about and had signed up to those terms. Clearly Beaumont did not want to be caught out by any 'covenant of quiet enjoyment' arguments when a new railway came smoking and rattling past his new luxury pads.
These documents, whilst amazingly well preserved, have taken up a folded form and in deference to their considerable age, we haven't tried too hard to flatten them.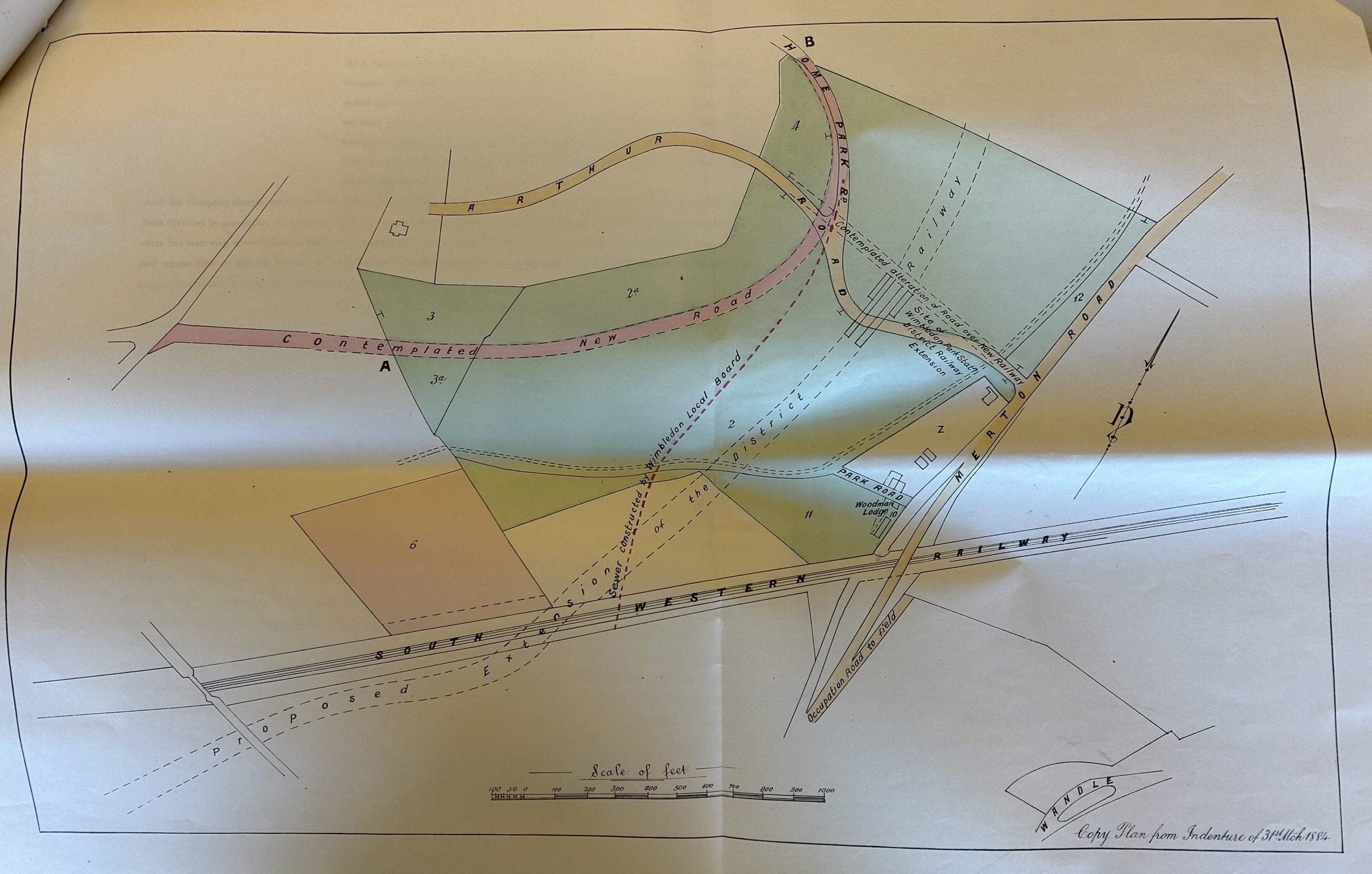 The wording in the deed extract below makes it plain that Beaumont was making very clear the bargain that he envisaged making should the West Metropolitan Junctions Railway Bill be passed into law. It was passed into law on the 18th August 1882. This 1884 deed is also interesting as it sets out exactly whom the properties that make up the Wimbledon Park Estate were acquired from and when. Equally the deed also sets out in chronological order the disposal of land parcels.
Given the scale of ambition of the Beaumont Wimbledon Park Estate it is not very surprising that there was standard form deed printed, with space that could be used to annotate any variation in land holdings via sales or acquisitions.

Continue reading – Part IV – The Creation of Wimbledon Park Road