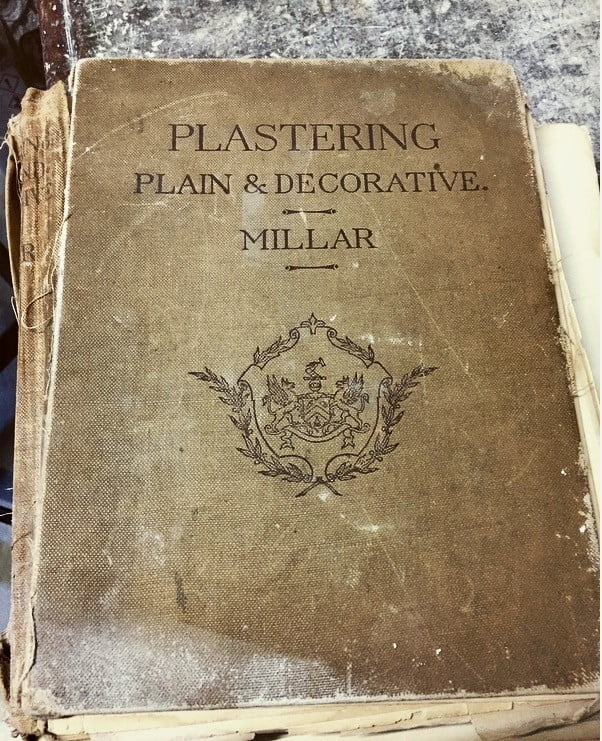 Peter D, A Specialist in Handmade Period Plaster
"Salvaging old treasures, and giving them a new life, sympathetic to the surroundings is truly satisfying. Each heritage building has a story. Part of my role is to allow the story to be heard for generations to come."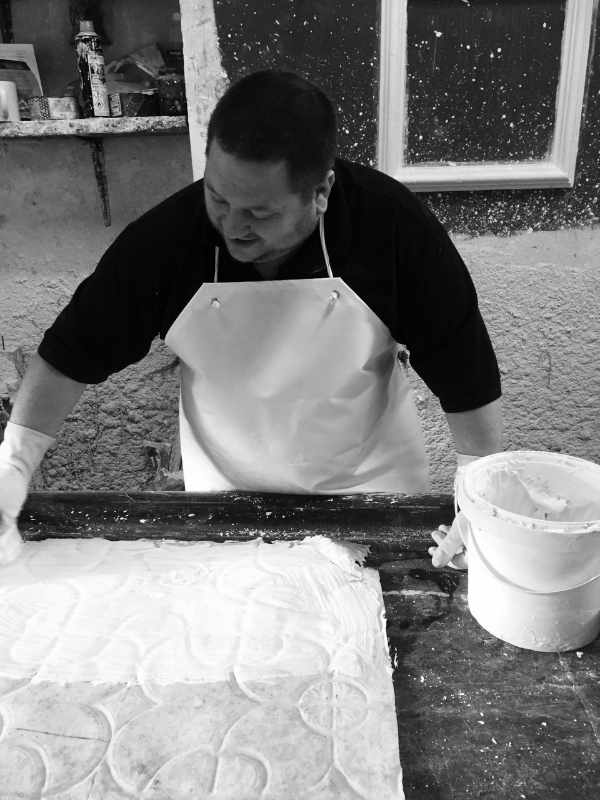 I met Peter, often referred to as "Peter the Snowman" (due to regularly seen coated in white plaster).  Peter has over 20 years of personal experience and has worked on a range of projects on behalf of OLBC. Some of the beautiful plasterwork he has created is showcased in the listed buildings that The Oxford and London Building Company have worked on, ranging from mews houses in Belgravia to substantial Regency villas around London.
As I enter Peter's modest workshop, it is easy to see how he acquired his nickname. I am coated in white after a matter of seconds. As I reach for my pen I see a Le Creuset dish on a shelf, also coated in a layer of white.
What scope of work does your plasterwork cover?
Corbells, cornices, mouldings, roses, finely embossed wallpaper, and fibreglass mouldings.
Please could you explain what a corbel is?
It's a structural piece used to carry weight on shelves, walls, arches or mantelpieces. It works like a bracket, but it can be used to enrich and add elegant detail to beams ends.
We've worked on a range of grand historical buildings; Buckingham Palace is the most recognised building to date. We produced the cornicing for The Guards Room. The day of the project I drove a run down Ford Escort estate van, unfortunately it broke down outside of the front garden! My car was the first to ever be parked in the garden. As you can imagine, a battered Ford Escort estate didn't fit in the surroundings very well!
What project are you working on currently?
Recently I have just finished working on a grade one listed castle owned by Lady Campbell. Mary Shelly, who wrote Frankenstein once, lived there. We restored the ceiling in the dining room. It was a particularly challenging job, because the ceiling bowed inwards, therefore we broke the cornice run into three, and fit them together to match the irregular line of the ceiling.
I saw stucco wasn't on your website? Is that because there isn't a demand for it?
We do create stucco, but not frequently. Personally, I find that clients are put off by the high cost. To create stucco the materials that we use are jesemite and fibregem. Customers don't always appreciate how expensive it is to produce.
I heard that animal hair is used in plastering? Is that true?
Yes, traditionally horsehair is used to bind the materials together. We used to get our horsehair from the police station next door in Wandsworth, which used to be one of the biggest police stables in Britain. Traditionally, in the eighteen hundred's, cornice specialists threw the horsehair up in the air on site to separate it. It's rather spectacular to see, and it's incredible that these cornices still exist today.
Also, Ox hair was once traditionally used. Now we use hessian mesh, which is produced from the plant. We ship it from India, however every time they strike we are left without it, which can be problematic.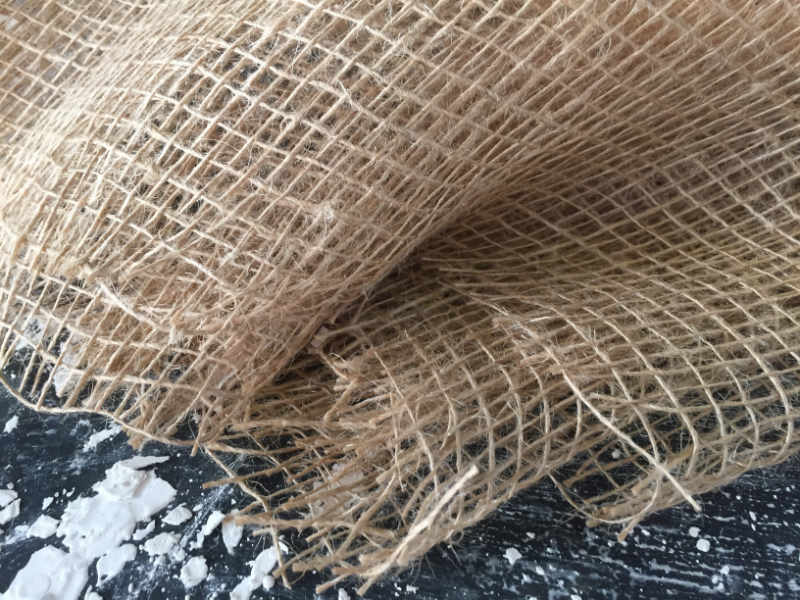 How did you learn your craft?
My brother, Mark trained to become a specialist in corning. As a young man I spent weekends with him, learning the craft. Eventually we decided to set up a business together. Mark then left to move outside of London and I now continue.
Who were your mentors along the way? Was there anybody in particular that inspired you?
A gentleman named Mack, who has since retired, has been a great source of inspiration throughout my career. Kindly he passed onto me my handbook "Plastering, Plain and decorative by Millar". It's well known within the plasterwork trade as the 'bible'.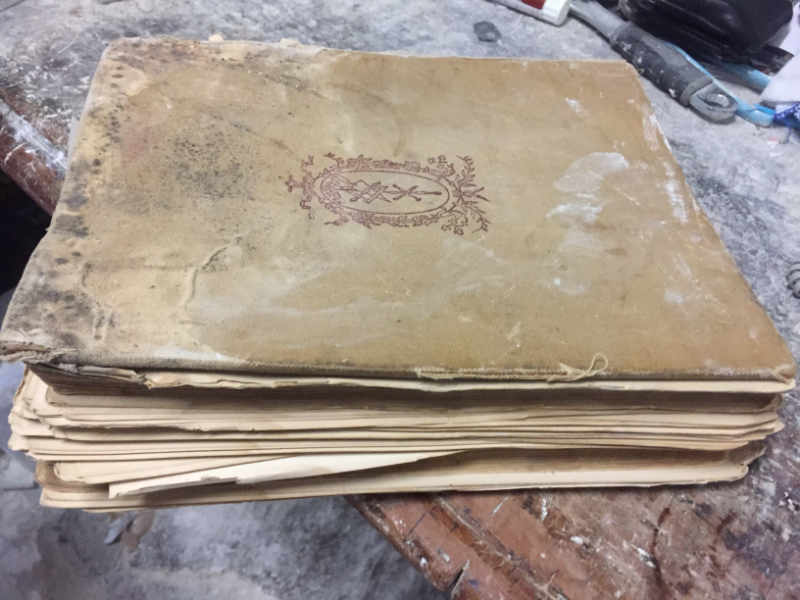 How do the designs range? What is your favourite design and where does it originate?
Petworth house is a particularly impressive heritage building. I personally love the simplicity of a cornice with minimal detail, and a strong structural look, with severe lines. It looks very effective when the cornice creates a dark shadow underneath, adding drama in an elegant and understated way. It is constructed using a wooden lath, which looks similar to a fine wooden ruler, plaster, wood and lava.
How do traditional to modern techniques vary?
Traditionally all work was carried out on-site and the cornices were created in situ. Now, unless you are creating the cornices in situ, which are only done to replicate very special effects, the work is carried out in the workshop.
What do you enjoy most about your job?
I like that the role is varied, and constantly challenging. You never stop learning on the job; every building and cornice is different. If a cornice is badly damaged, it can be like unpicking a jigsaw in order to re-build it again that requires patience.
It can be very demanding physically too. A lot of craftsman end up with tennis elbows, or frozen shoulders.
Sometimes it's frustrating when customers demand for odd requests. I once had to reverse a cornice, and thread LED lights through it. It goes against my work ethos, but occasionally I have to resign my personal ideas and fulfil customer's requests, no matter how left field they may seem.
Is all of your work in Britain?
No, we work internationally too. We flew cornicing designs to Verbier for a large duplex, and often have special requests overseas.
Do you think there is a future for craft businesses?
Cornicing will never be able to be replaced by a computer, because everything needs to be handmade. It's satisfying to know that we work we create has a personal element to it. I think that can be said for all craftsmanship. 
I work with a gentleman who is in his late sixties, and he partners particularly well with a young member of our team, passing on his knowledge, whilst the younger apprentice has the physical strength. I cherish the idea of passing family skills on and leaving a legacy behind me, so naturally I was thrilled that my son wanted to learn the craft, although, he prefers plain to decorative cornicing.
It may surprise you to know that trade is full of prima donna's! We support each other locally, and share our knowledge amongst ourselves. It's most helpful to have a network when we need a problem solving. No job is straightforward; we need a strategy to ensure we create a piece with minimal damage in the most efficient way. 
Do you have decorative plasterwork in your own home?
Yes, actually I created a dome roof for our bathroom, which I hand painted myself. It's very relaxing to look up into a blue sky and clouds when taking a bath.
What is the most impressive plasterwork you have seen worldwide?
I think that Britain has some of the most impressive buildings worldwide. The castles our ancestors built in England and Scotland are glorious. We need to ensure we treasure these assets.
Do you often have the opportunity to use an artistic licence in plastering?
Yes, in the sense that we can advise our customers. Most of the time they will listen which is rewarding. It breaks my heart to create a cornice that isn't sympathetic to its surroundings.
My role is creating something that blends in seamlessly, whilst creating an impact. It's a difficult balance to get right. Salvaging old treasures, and giving them a new life, sympathetic to the surroundings is truly satisfying. Each heritage building has a story and part of my role is to allow the story to be heard for generations to come.
Around the workshop Peter exhibits a display of some decorative designs, which he explains is composed of something known as "composition mould".  When I ask him what this consists of, he raises his eyebrows laughing, and explains that composition consists of a secret recipe that has remained a secret for hundreds of years, only known a very knightly knit group know about it. When I ask why they wouldn't share their knowledge, he explains that it allows the specialist an extra string to their bow.
We have been chatting for over an hour, and I find him most hospitable. It's no wonder that Peter has managed to create a network of local craftsman that he can turn to in a plasterwork crisis for advice.
Peter the Snowman, lived up to his nickname: friendly, genuine, and coated in white.
Peter's experience, combined with the exceptional talent of our team of interior designers, and craftsmen, makes our projects as efficient and straight-forward as possible, allowing us to transform your home, while remaining sympathetic to its unique historical charm. Send a message to one of our experts today to learn more about how we could work with you.