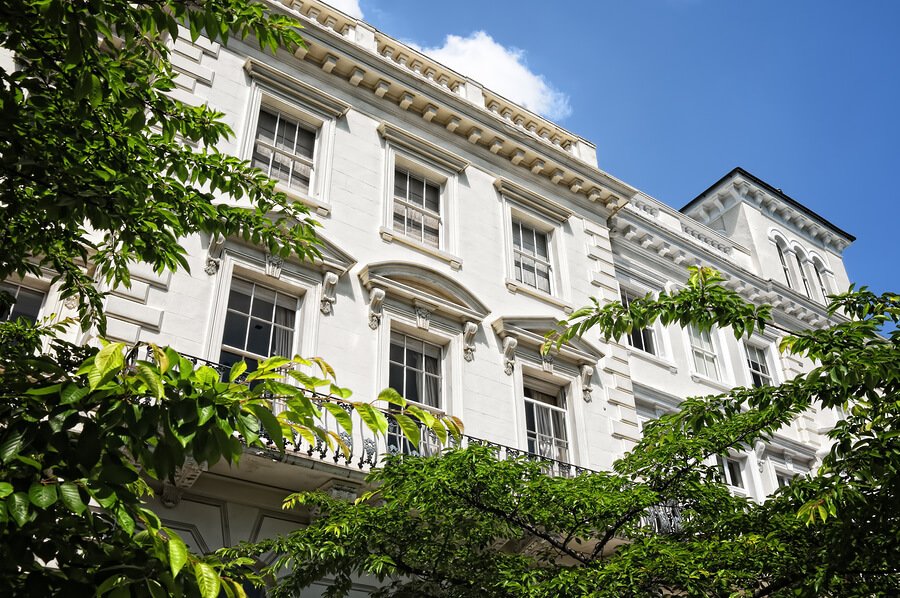 Richard Branson's Old House Sells For £55 Million
The price tag for Richard Branson's former house should come as no surprise after you hear that it comes complete with a basement swimming pool, a subterranean squash court and has the Beckhams as neighbours, as well as the likes of Robbie Williams, Simon Cowell and Jimmy Page.
Sir Richard's house (which he sold a decade ago for about £17.5 million) has just gone under the hammer for an impressive £53,489,500, bought by a company based in the British Virgin Islands, the Sun reports.
This means that it's 100 times more expensive than the average home you'll find in London – although the new buyer will have to fork out an additional £8 million in stamp duty, one of the biggest payouts the Treasury has ever received for a residential home.
So what bang will they get for their buck? Aside from the squash court and swimming pool, the mansion also boasts a study, novel library, two roof terraces, a conference room, a hobby room, a cinema, two staff bedrooms and a sitting room, and a catering kitchen.
Henry Pryor, property expert, said: "These houses in Holland Park are the diamonds in the crown jewels of the Kensington housing market. Most people digging a big hole underneath the house will fill half of it with a swimming pool and the other half with a vintage car collection. It is unusual to see a squash court."
Squash courts may be unusual but perhaps fitness centres will become more fashionable in the future. Billionaire Robert Beecham recently just revealed that he would be building a fitness and entertainment complex beneath his Primrose Hill mansion.
---
If you'd like to find out more about basement conversions in London, get in touch with us here at The Oxford & London Building Company.