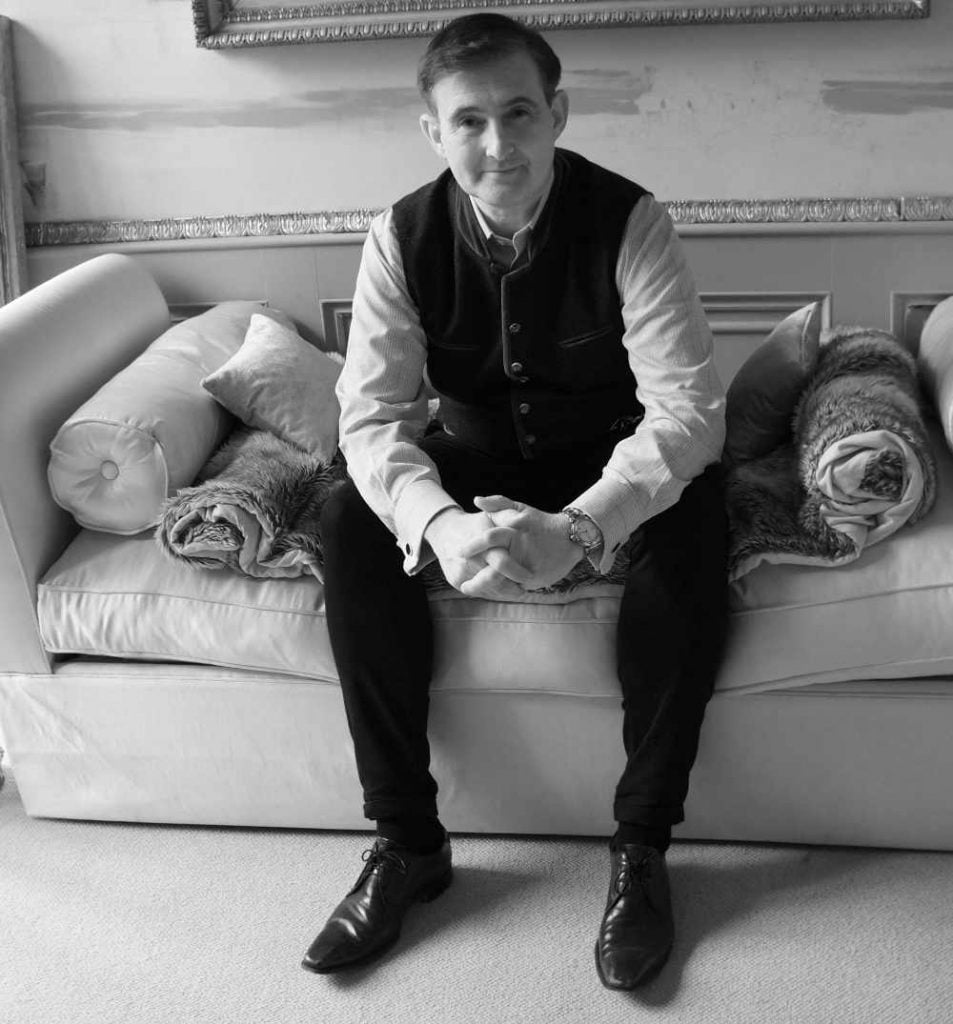 Tim G: Furniture Designer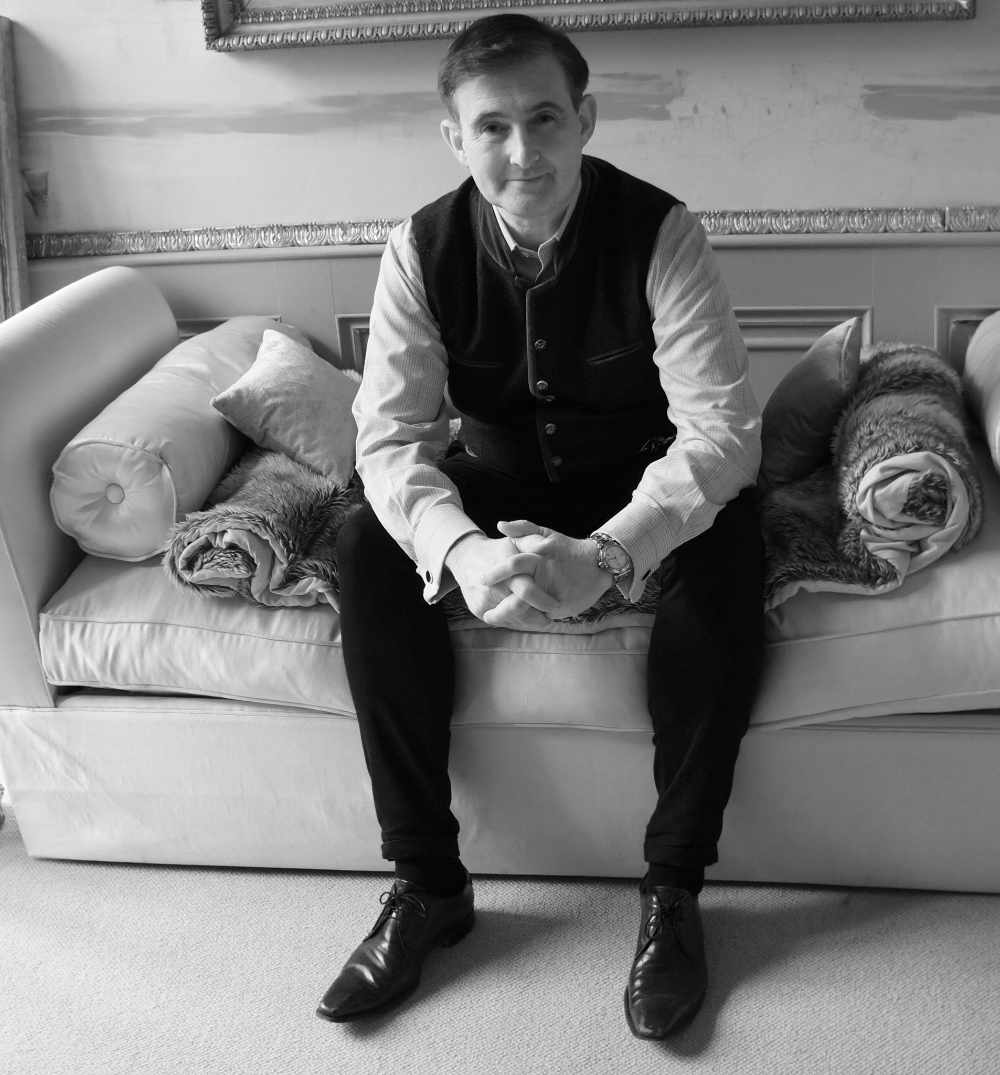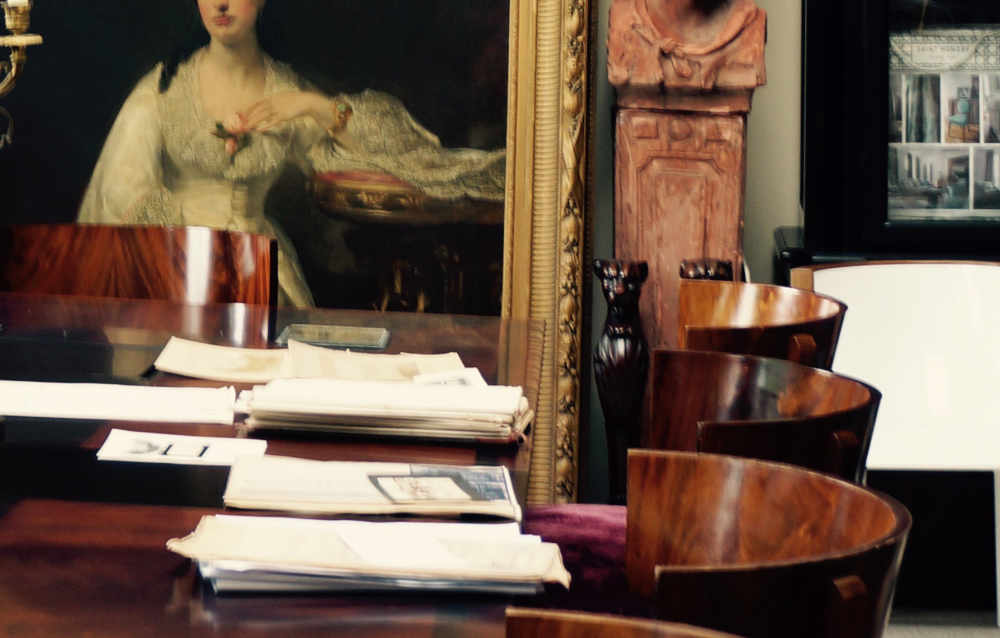 " Tim's creative mind tugs on the concept of traditional proportions sensitively. "
Tim is a bespoke furniture designer. His collections are handcrafted in Britain; his designs have a classic feel whilst having a contemporary edge to them; illustrating Tim's passion for nurturing traditional design whilst remaining innovative with ideas. Isolated projects, each completely unique, allow room for creativity to breathe and break out from the mould.
Carved into fabrics are decorative finishes that give the furniture an ornamental look. Eglomise, gilding, inlay, veneers and marquetry and pen-work are typical to Goslings signature look. Practicality is unified with design and Tim's work tempts passers by to move closer and admire his furniture. His furniture reflects historical movements and archives can be related back to the turn of the nineteenth century, yet his furniture has a lighter, fresher look. It's no surprise that hotels like the Goring have selected Tim's designs to elevate the hotel. In 2005 as a director at Linley Tim set up Gosling and has built up a portfolio with commissions for interiors, super yachts, and furniture worldwide and has also published three design books.
Tim's insatiable appetite for luxury is echoed in polished oaks, smooth surfaces and curved edges. From the moment the interview is orchestrated to the moment I leave a sense of theatre trumpets through his language, notes hand-written in purple ink, and beautiful sketches. Tim's pace is quick; his tailored outfit- sharp, and his hair- big. He has just returned from Russia. Anybody else suffering with a mild case of jet lag is likely to give the image of feeling slightly below par, but Tim greets me energetically, wearing a tailored waistcoat; presumably his standard attire for a Friday at work.
Walking towards Tim's house I see a jubilant Union Jack flag hanging above the front door. Shortly after we start the interview Tim talks about his proudness of being British.
"There are many wonderful places in the world rich in culture where design is still a relatively new development. There is a lot of catching up to do, which makes the international market and exciting concept to me. "
Tim informs me that travelling has been highlighted how rich Britain is in design and history. A high level of craftsmanship has been sustained which gives Tim a sense of pride.
 "If we don't cherish the high level of skill and artistry involved, we risk diluting what the British have worked so hard to achieve over centuries"
Tim's heritage home is brimming with treasures and precious antiques. Everything has been strategically placed and humour rebounds from one nude dancing statue to a beaked mask pointing towards his rear. I ask Tim how his degree in Theatre Design relates to his work.
"It's about walking into a room and creating a sense of theatre. I like to understand a room in its full capacity. What does it look like during the day? How it does it feel at night?
Light plays a very important role. There are ways to manipulate light, strategically placing mirrors. I don't only focus on furniture. It's although I am working into a film set. Every detail is important, including everything that surrounds the furniture."
Would you go as far as to say you feel the energy of a room? 
Yes, absolutely. Every time you walk into a room you are passed a baton. It's up to me to where I go next with it. I love tracing the sense of what determines where I go with the baton next!
What about in relation to working with new builds? 
It's important to understand the historic ethos and what it is we want to achieve. It's funny because in relation to super yachts the coin has flipped. The super yacht industry started trying to replicate residential properties, but did so in such an innovative way that now residential homes are aspiring to celebrate yacht interiors.
How do they differ? 
I have a completely different mind-set. I designed my marine collection using curved, simple lines. There needs to be a sense of fluidity. We really pushed the boundaries creating this collection.
Let's talk about fabrics
I love materials that are malleable and age beautifully. Straw, leather, wood, the blemishes, and markings are what make them beautiful.  Glass and Perspex are more rigid and degrade more quickly.
It's no secret that your furniture has scorching hot price points. How do you determine what the cost of the furniture will be?
The materials have very little do with the price point. The cost is determined by how many hours of craftsmanship go into producing the unit. Size is also irrelevant.
"We are not creating straight- forward shapes; we are pushing boundaries that takes a great deal of time to achieve. These pieces are designed to last hundreds of years."
The doorbell interrupts us:
"Sorry, I will be back in a shot. It's a film crew enquiring into shooting at the house"
I am left alone at a dining table designed to seat fourteen people. The furniture is making me itch for a glass of cognac and a read through his vintage books, which surround me. Of course, these books are not just for show.
Tim returns, whirling through the door.
I ask him if he's doing anything this weekend and he informs me that he's attending Chelsea flower show; I could have written the script. He will leave work half an hour early allowing his team to leave early too; he say's that he would feel guilty to take them work whilst he was off.
As I walk out the door Tim opens the electric gates to let me out. Just as I am leaving I spot a cheeky statue hiding in the bushes with his hand on his hip. Tim's sense of theatre is reflected everywhere. Something tells me he's not finished breaking the rules quite yet.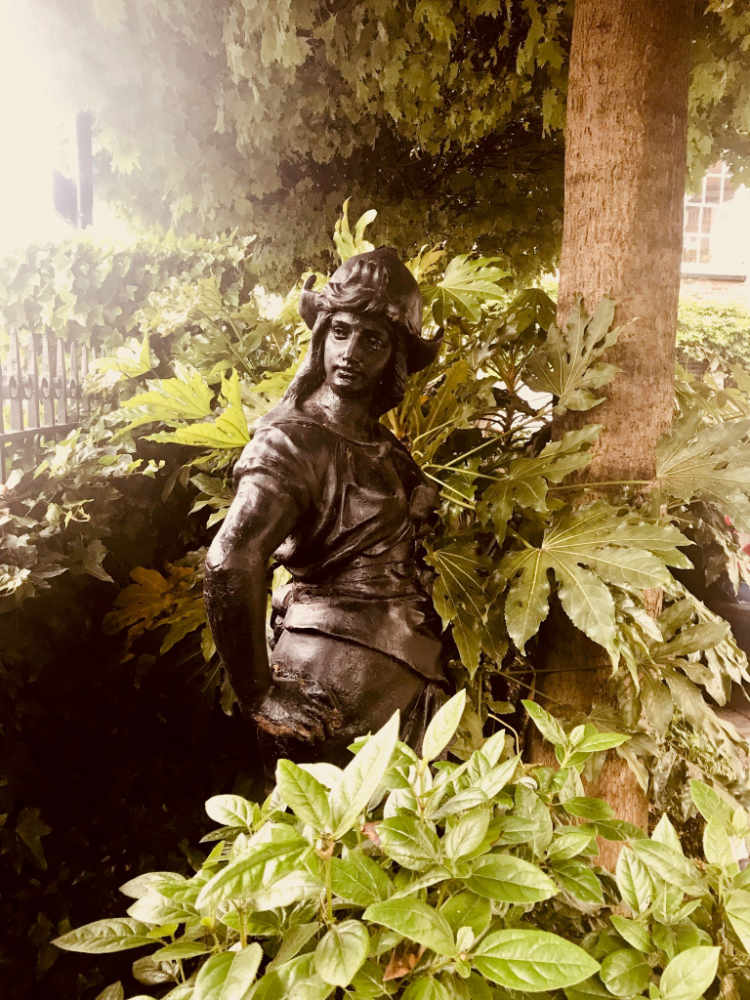 ---
Words and photography by Emma Coady, Marketing Manager for OLBC
OLBC carefully select highly skilled craftsman that have worked in some of the most impressive heritage buildings in Britain. For further information regarding a full house renovation simply send us a message and a member of our team will promptly assist you with your enquiry.