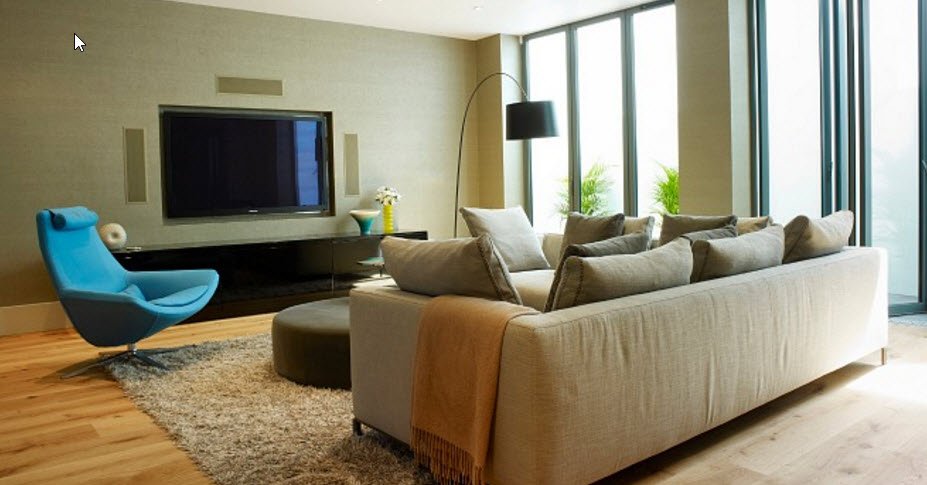 Media Rooms in Basement Conversions
Offering a fun, relaxing space that the whole family can enjoy, basement media rooms are definitely on the up, so to speak.
We ask Rosie Caley of basement design specialist Basement Works and The Oxford and London Building Company what goes into creating the perfect underground basement media room.
The past few years have seen a growing trend for basement conversions, with some of the more exuberant examples including subterranean tennis courts and swimming pools. But Rosie Caley, whose company Basement Works specialises in creating basement extensions, says basement media rooms are now one of the most popular choices, especially for families living in London where space to develop above ground is most limited.
'The cost of fitting out basement media rooms is much less nowadays, as the technology has come on in leaps and bounds, and much less is required for a fully functioning audio visual system that you can control from your iPhone or iPad,' says Rosie.
Thanks to less intrusive technology, racks of expensive equipment requiring lots of space and ventilation are now largely a thing of the past.
A few years ago, many clients were asking for traditional home cinemas to feature in their basement conversion plans, but Rosie says modern media rooms have become far more sophisticated and multifunctional. 'They can double up as basement games rooms, kids' playrooms, music rooms – anything the client can think of.'
So what kind of technology is involved?
'High-quality TV screens are now so large and relatively inexpensive that most clients opt for these over a traditional projector and screen system,' says Rosie. 'This keeps the ceiling clear of equipment, and TV screens are also more visible in daylight. Sonos is a popular iPhone-controlled music system that allows you to store all your music on your home computer. Similar systems for storing and streaming films, photos and other media are also available.'
These developments mean clients and designers can be much more creative with the way basement media rooms look and function.
Says Rosie: 'We can answer any design brief for a basement conversion but the most common requests are for a large modern family room with elegant decor and low-profile AV gear, speakers in the ceiling, recessed TVs and hidden equipment.

'We always try to achieve good levels of natural light by using light wells wherever possible. Natural light gives a much wider range of use to this large room, rather than being confined to a permanently dark cinema room.'
But Rosie would advise against using electric lighting products that are designed to mimic natural light.
'In my experience, these products are just not convincing in a basement and in fact, accentuate the sense of being below ground. Flush glass skylights, however, are a great way of bringing in light to a basement media room under the garden.'
Unsurprisingly, most of Basement Works' clients are London families who are desperate for more space but don't want to give up their homes and the location they love. Interestingly Rosie says this kind of project is best suited to London's traditional Georgian, Victorian and Edwardian houses, as they typically have suspended timber floors, which can easily be excavated from underneath. More recently-built properties tend to have concrete floors, which need to be either removed and replaced or reinforced in order to create a basement underneath them.
Being underground and out of sight means this kind of conversion has a good chance of being granted planning consent. 'If the building is not listed, it is generally just the size, shape and location of the basement lightwell that will be affected by planning rules, and these can vary from borough to borough, and even street to street.
A listed building is a special case for a basement extension, and we advise people to talk to our sister company, The Oxford & London Building Consultancy as we have years of experience in dealing with these more complex listed building applications for basement conversions in the most demanding boroughs such as Westminster and Kensington & Chelsea,' says Rosie.
Provided the house is suitable, clients and designers wanting to create basement media rooms are now limited only by their imagination.
'As it's a totally new floor the room can be as big as you want it to be, and size, shape and soundproofing can be designed to suit your requirements,' says Rosie.

'It's a chance to experiment with different architectural and design ideas too, as the basement floor plans rarely resemble the typical traditional houses they are built under.'
The Oxford and London Building Company